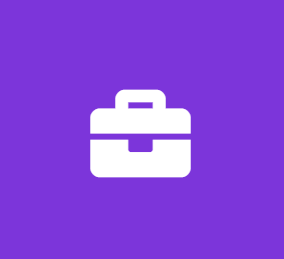 Summer Office Intern-Utility Department
City of Oconomowoc, WI
Internship
General Overview
Under the direction of the Utility Manager, performs a variety of clerical and administrative support relative to the daily operations of the Electric, Water, and Fleet Departments.
Job Description Summary
Summary of Job Duties:
Answer and direct phone calls and emails.
Provide high quality customer service. Greet and assist customers at Utility entrance office window.
Produce and distribute correspondence memos, letters, faxes, and forms.
Process Digger's Hotline tickets.
Assist with bi-weekly payroll.
Assist with various short-term and long-term projects throughout the year at the direction of the Utility Manager, Electric Engineer, and Water Superintendent.
Perform data entry duties.
Provide general support to utility staff, city staff, and visitors.
Is knowledgeable and cross trained on the full time Utility Clerk's job duties and responsibilities. Arranges his/her schedule to be present when Utility Clerk is absent.
Perform other duties as assigned.
Summary of Necessary Knowledge, Skills, and Abilities
Knowledge - *General knowledge of office practices and procedures.
Abilities - *Special attention to detail.
Ability to work collaboratively and cooperatively with management team and subordinates.
Ability to effectively communicate with elected officials, staff, and the public in both written and verbal form.
Ability to define problems and deal with a variety of situations.
Ability to think quickly, maintain self-control, and adapt to stressful situations.
Ability to use good judgment to effectively solve problems.
Ability to plan work, work effectively, establish priorities, delegate responsibility, and detect errors.
Ability to prepare quality correspondence and reports.
Ability to effectively assist public with questions.
Ability to respond and successfully handle complaints.
Ability to maintain an organized filing system for records.
Ability to organize, prioritize, and carry out office work with minimal supervision.
Skills - *General knowledge of office practices and procedures. Additional Information
Education and Experience:
~ High School Diploma or GED equivalent.
~ Minimum one (1) year experience in an administrative, secretarial, and/or office support position preferred. Any equivalent combination of education and experience may be considered.
For additional information, please contact Human Resources at 262-569-3225.