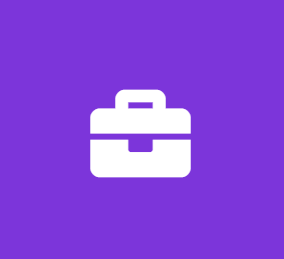 Data Analyst - Summer Intern
Jay Hill Repairs
Analyst Internship
Summary of the position:
Responsible for overseeing the visualization and communication of key business metrics through the use of third-party business intelligence tools. Ensures internal control adherence and provides audit support. Conducts studies and makes recommendations to ensure the effective and cost-efficient operation of the Company. Develops processes and procedures to drive department efficiencies. Strategizes with high-level executives on direction of the company based on strong reporting and quantitative evidence. Reports into Executive Vice President.
A little about us…
JHR plays an important role in supporting the critical infrastructure that our society relies on every hour of every day. This includes hospitals, nursing homes, supermarkets/grocery, soup kitchens & food banks, churches & synagogues, schools & universities, hotels, restaurants & catering, corporate cafeterias, sporting arenas, and even food trucks!
JHR touches the lives (either directly or indirectly) of every patient, resident, healthcare worker, student, professor, consumer, grocery shopper, homeless, church-goer, priest/rabbi, teacher, traveler, diner, office worker, road warrior, construction worker, sporting fan, and wedding guest to name a few.
We don't just repair equipment…. we solve financial problems, provide peace of mind, help others realize their dreams, and play a key role in helping these facilities serve and support their customers!
WE ARE AN ESSENTIAL BUSINESS!
Core Responsibilities:
Report on key metrics to executives, internal partners, and external clients using different BI tools.
Produce regular and ad hoc analytics deliverables and use critical thinking skills to extract actionable insights.
Ensure data quality and cleanliness and make sure reports are consistent and accurate.
Observe, analyze and report on service delivery and provide recommendations for optimizations.
Forecasts, monitors, and reports revenue and cost (margin) on an ongoing basis.
Facilitates the preparation of annual budgets.
Consistently exercise independent judgment and discretion in matters of significance.
Qualifications:
< 2 years of experience with data analytics.
Experience with SQL and database access knowledge
Experience with BI Visualization tools.
Advanced Excel Skills (i.e. pivot tables, formulas, macros)
A highly curious person with strong problem solving, quantitative and analytical abilities.
An excellent and compelling presenter and communicator.
Job Types: Full-time, Internship
Salary: $20.00 to $26.00 /hour
Work Location:
Benefits:
Health insurance
Dental insurance
Vision insurance
Paid time off
Work from home
Internship Compensation:
Schedule:
Monday to Friday
Day shift
Company's website:
https://jayhillrepairs.com
Company's Facebook page:
facebook.com/jayhillrepairs
Benefit Conditions:
Waiting period may apply
Only full-time employees eligible
Work Remotely: