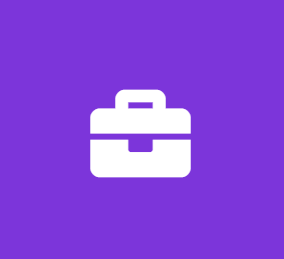 Research Intern
Greater Charlotte Area Mutual Aid
Research Internship
Greater Charlotte Area Mutual Aid (GCA Mutual Aid) is proud to announce that we are hiring for our inaugural summer internship program. GCA Mutual Aid will immerse each intern in the daily operations of a non-profit organization in Charlotte. Interns will have the opportunity to learn about non-profit operations in changing work environments from large-scale community projects to developing meaningful relationships with community members.
The Greater Charlotte Area Mutual Aid Summer 2020 Internship program will run from June 1st, 2020 to August 7th, 2020. This is an unpaid internship; you will be expected to work 15-30 hours per week. Applications will be reviewed on a rolling basis.
General Responsibilities
Gain understanding of non-profit organizations through job assignments.
Develop critical thinking and analytical skills in a non-profit environment.
Gain exposure to non-profit industry, community organization, and social mobilization.
Provide support to various committees and their staff members.
Participate in a collaborative project with the other interns to be completed over the summer.
Position Responsibilities
Conduct research for various major projects in the organization.
Database collection and management for several initiatives.
Organize data and information into spreadsheets.
Requirements
Be a high school or college student interested in history.
Prefer at least one year of relevant experience.
Self-starters who are resourceful, critical, curious, ambitious, and driven.
Demonstrated interest in supporting the community.
Proficient in Google Drive applications.
Job Type: Internship
Salary: $0.00 /hour
Experience:
nonprofit: 1 year (Preferred)
Education:
High school or equivalent (Preferred)
Work authorization:
Work Location:
Internship Compensation:
This Job Is Ideal for Someone Who Is:
People-oriented -- enjoys interacting with people and working on group projects
Adaptable/flexible -- enjoys doing work that requires frequent shifts in direction
Detail-oriented -- would rather focus on the details of work than the bigger picture
Schedule:
Company's website: