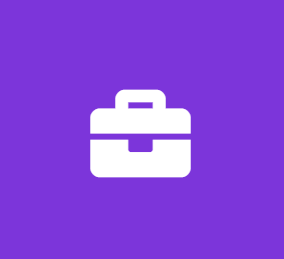 Digital Marketing Intern
The Lynch Law Group
Marketing Internship
The Lynch Law Group
Are you looking to work for one of Pittsburgh's "Fastest Growing Companies" and "Best Places to Work?!" The Lynch Law Group is searching for a Digital Marketing Intern to join our Team!
We are seeking a creative Digital Marketing Intern to assist the Director of Marketing in planning, creating, and executing marketing initiatives across various channels. This position is a part-time, paid internship for June – August 2020 with the possibility of extension.
Roles and Responsibilities:
Assists in creation of content across digital media channels including our website and social media channels (Twitter, LinkedIn, Facebook, YouTube).
Assists with the development of marketing assets, including graphics, photos and video content for use across multiple platforms.
Assists with scheduling of social media content.
Assists in tracking and analyzing marketing data using Google Analytics, and other data measurement tools.
Assists in preparing presentations and other marketing materials.
Requirements:
Current student (sophomore, junior or senior) pursuing a BS/BA degree in marketing; advertising, public relations, communications, or similar;
Excellent verbal and written communication skills are required;
Must be technically skilled with Microsoft Office and Adobe Creative Suite;
Must possess strong multitasking abilities and organizational skills;
Must have experience with online marketing and social media platforms;
Photography, video skills are a plus;Must be a self-starter, ready to embrace opportunities to make an impact without needing to be told;
Must be skilled at planning, organizing, prioritizing, and executing simultaneous projects and activities and
Extreme attention to detail is an absolute must.
Job Type: Internship
Salary: $9.00 to $10.00 /hour
Application Question:
Please apply only if you are currently enrolled at a college or university.
Work Location:
Schedule:
Company's website:
Benefit Conditions:
Work Remotely:
Temporarily due to COVID-19