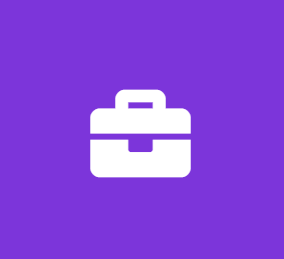 Internship - Project Management: Information Technology
Melaleuca, Inc.
Internship
Company Profile:
Enhancing the Lives of Those We Touch by Helping People Reach Their Goals"
Melaleuca has firmly supported this mission statement since our humble beginning in 1985. Everything we accomplish is done with an eye toward promoting the physical, environmental, financial, and personal wellness of those around us. Our focus has always been on wellness. By manufacturing and selling effective, high quality, natural, health oriented products we help people live more vibrant, healthier, and happier lives. When you walk through the doors at Melaleuca, you can feel it immediately. This is The Wellness Company.
We have achieved consistent and profitable growth with our annual revenue hitting over $2 billion dollars. We now have over 4,000 employees and operate in 19 countries around the world. Melaleuca is positioned to grow even more rapidly in upcoming years. To help keep up with this growth we are looking for outstanding individuals to be part of our IT Group.
Overview:
The Project Manager Intern position requires the ability to provide dynamic and accurate resource capacity and schedule information in support of multiple project teams and functional teams.
Internship program dates:
Winter 2021: January 4th through April 17th
Summer 2021: May 11th through August 21st
Responsibilities:
Managing and set priorities for organizational capacity across the projects and work requests for specific teams
Collaborating with management, team leads and others in the Business to compile and provide resource prioritization analysis and reporting.
Identifying potential resource conflicts in advance and recommend mutually beneficial solutions
Conducting analysis of gathered data to provide accurate long-term resource management planning
Delivering complicated information effectively and efficiently, selecting the appropriate message based on the audience
Qualifications:
Preference given to students currently in their junior or senior year of college, pursuing a degree in related field
Able to work in Idaho Falls, Idaho for your program dates of approximately 90 days
Cumulative GPA of 3.5 or higher
Detailed work and organizational skills
Written and verbal communication skills
Organizational skills and ability to manage multiple priorities simultaneously
Ability to solve complex problems by approaching them from different points of view
Views difficult situations and/or problems as opportunities for improvement
Familiar with project management methodologies
Familiar with software development life cycle
Microsoft Office experience (Excel, Word, Powerpoint)
Familiar with SharePoint and Team Foundation Services
Just as important as your experience and skills will be the following characteristics and competencies:
Self-motivation and sense of ownership and accountability
Ability to analyze problems and create solutions
Ability to work independently and professionally
Good written and verbal communication skills
Detailed work and organizational skills
Ability to work under stress
Why Melaleuca:
Melaleuca is one of the leading Health and Wellness companies in the world. We manufacture and distribute nutritional, pharmaceutical, personal care, facial care, home hygiene, and other wellness products and distribute them directly to the consumer through a full-service catalog and Internet shopping system. We carefully craft products used every day with the highest standards of safety, health, and wellness in mind.
This revolutionary system is changing the way hundreds of thousands of people shop by eliminating middlemen and reducing marketing and distribution costs. This enables the company to spend more on research and high-quality, ecologically-sensible ingredients, while maintaining reasonable prices.
Great culture - flexibility is a must in this position; you'll become a part of a fast-paced team dedicated to a feel-good lifestyle brand dedicated to changing lives. Like the rest of Melaleuca, we are proud to be part of a values-driven organization that treats employees with respect. Our employees and their families enjoy company parties and countless discounts around the community. We implement a very real open-door policy, and all employees are on a first name basis—it feels more like a family than a multi-national corporation.
Safe, uncrowded, affordable - nestled in the heart of beautiful Eastern Idaho, Idaho Falls is a prosperous and vibrant community, as well as the gateway to recreational paradise. This unique setting provides numerous opportunities for total wellness - social, physical, financial, and emotional. If you love outdoor activities, this is the place for you, with the Snake River running right through town, the Rocky Mountains dominating the horizon, and Yellowstone less than a 2-hour drive away.
Excellent compensation - in addition to a competitive wage, we offer comprehensive benefits for our full-time employees that include all you would expect plus some remarkable surprises, such as a longevity bonus. Right here on-site, we provide a fitness center, free concierge service, and an employee restaurant.