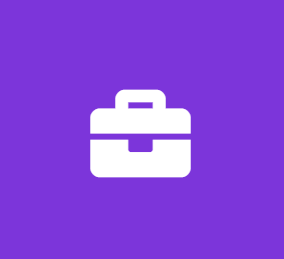 Electrical Engineer Intern
IVEK
Electrical Engineering Internship
IVEK is a select manufacturer specializing in the design and manufacture of precision liquid metering and dispensing systems. You will be part of a growing, fast-paced team. Primary duties to include, but not limited to assisting with Electrical Engineering Design and Firmware/Software Development.

Essential Duties
Participate in the generation of printed circuit board designs, schematics, assembly drawings, wiring diagrams and other engineering documentation or directs others in generation.
Support engineering with data collection, analysis, and experimental investigations.
Assist with the generation of test protocols, test production job-related systems, and new product prototypes.
Perform any other required department tasks that may be assigned on an as-needed basis.


Knowledge, Skills and Abilities
Understanding of electrical and electronic circuitry, components, and logic functions.
Familiarity with C programming language required.
Familiarity with electronic CAD and basic mechanical CAD desirable.
Computer proficiency with Microsoft Office Products including Word and Excel.
Familiarity with electronic test equipment: multimeters, counter/timers, signal generators, oscilloscopes, and logic analyzers.
Physical Demands
Able to sit and work at a computer for extended periods of time.
Occasional walking and standing.
Occasional work at a lab bench requiring setup and operation of equipment.
Occasional use of light hand tools such as crimpers and soldering irons to develop prototype designs and perform troubleshooting.
Able to perform general office activities: copying, filing, delivering and using the telephone.
Able to stoop, kneel, bend at the waist and reach on a daily basis.
Able to lift and move up to 25 pounds occasionally.


Education
High school degree or equivalent; must be enrolled in an accredited university/college program in engineering.


Job Information
Job Type: Regular
Job Status: Casual
Travel: No travel
Minimum Degree: High school degree or equivalent; must be enrolled in an accredited university/college program in engineering.
Pay Type: Hourly Rate
All applicants should send in a cover letter and CV (Resumé), to Emily Emond. Please enter the name of the job you are applying for in the subject line.