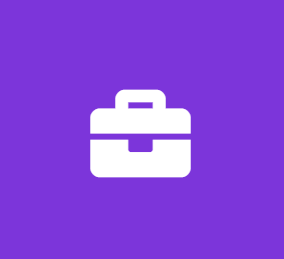 Camp Registrar/Lunch Program Assistant Intern
YWCA LOWELL
Customer Support Internship
The YWCA Lowell City Camp Registrar/Lunch Program Assistant Intern is a key member of the YWCA Lowell City Camp team whose responsibilities require a variety of skills to clearly and effectively communicate with our referring partners, parents, guardians, and other community representatives, as well as the Senior YWCA Camp Staff team.
Responsibilities:
Distributing City Camp applications to our referring community partners;
Responding to questions from referring partners, parents, guardians, and other community representatives, pertaining to City Camp application questions;
Processing City Camp applications, and actively ensuring that application information is completely filled out and entered into City Camp session rosters;
Updating the Camp Director on a daily basis as to changes/additions to the City Camp roster;
Picking up lunches and snacks from our food service provider on a daily basis;
Managing and accurately recording the daily lunch distribution to campers and junior staff;
Preparing and submitting daily and weekly lunch and snack distribution forms to our food services provider on a weekly basis;
Completing other duties as assigned by the Camp Director
Reporting to the Camp Director
Qualifications:
Minimum of two years post-secondary education.
Minimum of one year in a voluntary or employment capacity.
Excellent communication skills, including working within diverse racial and cultural groups.
Strong organizational skills.
Demonstrated computer skills including Word, Excel, and Gmail.
Demonstrated ability to work independently and work as part of a team.
Successful completion of CORI / SORI and professional reference review prior to hiring.
Dependable automobile with a valid driver's license, and proof of insurance.
Support of and participation in the YWCA's mission: eliminating racism, empowering women, and promoting peace, justice, freedom, and dignity for all.
Part-time position: Monday through Friday 10:30am to 12:30pm
YWCA Lowell is an Equal Opportunity / Affirmative Action Employer.
Submit Letter of Interest
Job Type: Internship
Application Questions: You have requested that Indeed ask candidates the following questions:
How many years of volunteer or work experience do you have?
What is the highest level of education you have completed?
Do you have the following license or certification: Class D Driver's License?
Are you willing to undergo a background check, in accordance with local law/regulations?
Job Type: Internship
Experience:
Computer Skills: 1 year (Required)
Organizational Skills: 1 year (Required)
Communication Skills: 1 year (Preferred)
License:
Driver's License (Required)
Benefits:
Schedule: