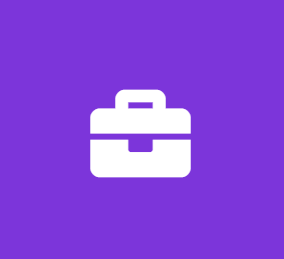 Project Development Summer Associate (Intern)
Mitsubishi Hitachi Power Systems Americas, Inc.
Internship
1.0SUMMARY
Mitsubishi Hitachi Power Systems Americas is a major original equipment manufacturer of power generation and power systems products. Our product line-up includes gas turbines, steam turbines, distributed generation products, and air quality control systems.
We recently launched a new team in Pittsburgh, PA focused on clean energy project development. This team covers all aspects of project development, including site acquisition, permitting and environmental assessment, technical assessments, financing and commercial offtake.
We are seeking a Project Development Summer Associate ("PDSA" or "Summer Associate") interested in these functional areas and whose education background is focused on energy, engineering, and/or business/finance. Summer Associate will gain valuable commercial and technical knowledge in the clean energy space, as well as a better understanding of the process to bring a new energy project from inception to commercial operation.
2.0ESSENTIAL DUTIES & RESPONSIBILITIES
The Project Development Summer Associate will assist with the full prospecting and development of storage and/or solar power projects sourced through acquisition and/or organic opportunities in target markets of the US. Key activities will range from land acquisition and permitting to conceptual design, planning, securing interconnection and commercial offtake opportunities in collaboration with both internal and external team resources. The PDSA focus is to assist with identification and pursuit of new growth opportunities through both greenfield and M&A processes in a highly competitive and fast-paced, high growth environment.
Essential duties and responsibilities include, but are not limited to the following:
Manage the due-diligence review of prospective solar and/or storage development asset acquisitions
Create and support project development plans to meet MHPS's objectives and implement the plans to manage projects within time, quality and budget parameters
Provide strategic support to Directors and aid decision making through project permitting, development and due-diligence as required
Work with internal and external engineering teams to ensure a model inputs are accurate with the utmost data integrity.
Create and maintain project updates and progress reports; identify risks and possible solutions for discussion with team members
Identify value-added and profitability influencers through development, regulatory and permitting analysis to improve project bankability
Ensure project-specific financial assessments capture all corresponding development, permitting and operational cost assumptions to support accurate financial modelling
Research solar and storage energy markets and competition on an ongoing basis
KNOWLEDGE, SKILLS & EDUCATION
Education and/or Experience:
MBA or graduate studies focused in energy sector. Engineering, business, or other technically/commercially-focused degrees are welcome. Prior internships/experience in energy industry a plus but not a requisite.
Communication and Language Skills:
Ability to read, analyze and interpret general business periodicals, journals, complex instructions and memos. Ability to write detailed reports, procedure manuals or business correspondence. Ability to effectively present information and respond to questions from groups of managers, alliance partners, customers and other employees of the organization. Strong interpersonal skills with the ability to work in teams and apply integrative skills
Mathematical Skills:
Ability to work with concepts such as probability and statistical interference as well as apply concepts like proportions, ratios, percentages, etc.
Reasoning Ability:
Ability to define problems, collect data, establish facts and draw valid conclusions. Ability to interpret an extensive variety of technical instructions in mathematical or diagram form and deal with several abstract and concrete variables. Ability to quickly understand the basics of a variety of subjects relating to solar energy and storage; including resource studies, environmental studies, transmission issues, public relations, public policy, sales, and engineering
Computer Skills:
To perform this job successfully, an individual must be proficient with Excel, Word, and PowerPoint.
Project Management:
Competent in the application of standard project-management control tools and techniques including project planning, cost management, risk management, progress measurement, and control / reporting of project information
Display a strong drive to deliver results, persistent in overcoming obstacles and eager to take responsibility for making things happen in a complex development landscape
Flexibility to travel as required, supporting the US business plan
PHYSICAL DEMANDS & WORK ENVIRONMENT
The physical demands and work environment characteristics described here are representative of those that must be met by an employee to successfully perform the essential functions of this job. Reasonable accommodations may be made to enable individuals with disabilities to perform the essential functions.
While performing the duties of this job, the employee is regularly required to stand, walk, bend, talk and hear. The employee's working environment maybe loud. The employee may be required to adhere to MHPSA and customer safety procedures including but not limited to, the use of personal protection equipment (hardhat, safety glasses, goggles, hearing and fall protection).