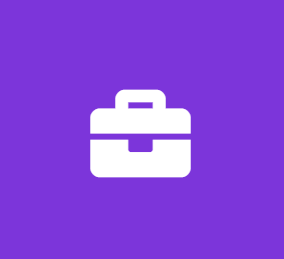 UNPAID INTERN: Monitoring, Evaluation, & Learning (remote position)
Education Development Center
Internship
Company Description
Education Development Center (EDC) is a global nonprofit that advances lasting solutions to improve education, promote health, and expand economic opportunity. Since 1958, we have been a leader in designing, implementing, and evaluating powerful and innovative programs in more than 80 countries around the world.
EDC promotes equity and access to high quality education and health services and products that contribute to thriving communities where people from diverse backgrounds learn, live, and work together. We support an inclusive workplace culture that embraces many perspectives and broadens our understanding of the communities we serve, enhancing and enriching our work.
EDC is committed to equity, diversity and inclusion in the workplace.
Job Description
The Monitoring, Evaluation, and Learning (MEL) team of EDC's International Development Division (IDD) provides technical support for the design of project monitoring systems, evaluation, and research for EDC's international development projects in the education, youth / workforce development, and health sectors.
The IDD MEL team is seeking an intern for the summer of 2020.
This is a remote position (reporting to Washington, DC). Hours worked may be adaptable to requirements of school program.
ESSENTIAL FUNCTIONS - All staff are expected to communicate clearly and courteously; to develop and maintain positive relationships with clients, consultants, collaborators, co-workers, field sites, and funders; and to work respectfully with EDC colleagues. All jobs require adherence to EDC policies & procedures.
The Intern:
Effectively interacts with diverse staff
Learns modes of teamwork; incorporates feedback
Adapts readily
Seeks help and support as needed
Depending on the specific work demands of projects, cross-project initiatives, and business development during the internship period, as well as on the intern's specific competencies, she/he may provide support to some or all of the following illustrative tasks:
Desk research
Preparations of indicator tables
Visualizations of logical frameworks, theories of change, etc.
Data analysis
Data visualization
Report writing, editing, and formatting
Meeting minutes
Translation
The MEL intern for the summer of 2020 will be supervised by Rebecca Jeudin (Research/Technical Associate I). However, the intern may work under the direction of multiple members of the MEL, technical, business development, and project management teams, depending on the nature of the assignments.
It is preferred for the MEL intern to work a full time week of 40 hours, mainly during regular business hours of 9:00 to 5:00 PM EDT, Monday to Friday. However, meetings with field office teams may necessarily be scheduled outside of these hours. (A schedule of part time hours may be considered.) During the current office closures, the intern will work remotely.
The intern must have access to reliable internet, be able to install relevant teleconferencing platforms, and have a suitable workspace for teleworking.
Qualifications
All jobs require educational achievement; excellent writing skills; demonstrable initiative, creativity, and flexibility; ability to work independently and effectively in groups; strong interpersonal & organizational skills.
This position requires the following qualifications, skills and competencies:
Student enrolled in Bachelor's or Master's Degree program
Facility in Microsoft Office Suite: Especially in Excel, including data manipulation, analysis, and visualization
Strong writing skills
Experience in online research
Knowledge of international development issues in education, youth/workforce development, and/or health sectors
Experience with quantitative analysis software strongly preferred (e.g., SPSS)
Experience with online survey platforms preferred
Working proficiency or intermediate French or Spanish preferred
Additional Information
The internship is unpaid but can be used to fulfill course or program requirements. The student will receive support from EDC staff in any final reports or presentations needed to fulfill the internship course requirements.
EDC is an Affirmative Action/Equal Opportunity Employer committed to enhancing the diversity of its workforce and ensuring an equitable and highly inclusive work environment. EDC is a smoke-free workplace, and offers a supportive work environment, competitive salary, and excellent benefits. Women, minorities, individuals with disabilities and veterans are encouraged to apply.