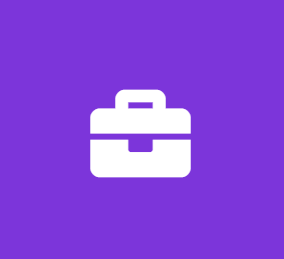 Intern - Research Data Scientist
Neurocrine Bioscience
Data Science Internship
Who We Are:
At Neurocrine Biosciences, we pride ourselves on having a strong, distinctive and positive culture based on our shared purpose and values. We know what it takes to be great, and we are as passionate about our people as we are about our purpose - to relieve patient suffering and enhance lives.
What We Do:
Neurocrine Biosciences (Nasdaq: NBIX) is a neuroscience-focused, biopharmaceutical company with more than 25 years of experience discovering and developing life-changing treatments for people with serious, challenging and under-addressed neurological, endocrine and psychiatric disorders. Headquartered in San Diego, Neurocrine Biosciences specializes in targeting and interrupting disease-causing mechanisms involving the interconnected pathways of the nervous and endocrine systems.

The company's diverse portfolio includes two FDA-approved treatments INGREZZA® (valbenazine) for tardive dyskinesia and ORILISSA® (elagolix) for endometriosis*, as well as clinical development programs in multiple therapeutic areas, including Parkinson's disease, chorea in Huntington disease, congenital adrenal hyperplasia, uterine fibroids* and polycystic ovary syndrome.* As part of a strategic collaboration with Voyager Therapeutics, Neurocrine Biosciences is also focused on the development of investigational gene therapy programs for the treatment of severe neurological diseases, including Parkinson's disease and Friedreich's ataxia. (*in collaboration with AbbVie)
About the Role:
Neurocrine Biosciences, Inc. (NASDAQ: NBIX) is offering the opportunity to gain data science experience in the world of biotechnology. The Research Data Scientist Intern will be involved in specific supporting our research efforts around automated design of chemical structures for our drug discovery pipeline.
_
Your Contributions (include, but are not limited to):
Supporting a range of activities, including the development of machine learning models for drug discovery.
Establishing automated connections to internal and external database sources.
Completing a special project and present the recommendations to senior management upon completion
Job Specific Knowledge & Qualifications:
Must have a strong Statistics background
Proficient in Python and/or R
Proficient with machine learning algorithms from regression analysis to neural networks
Familiarity with biopharmaceutical technologies, physical and life sciences, product development, and regulatory approval processes is desirable
Good verbal and written communication skills
Ability to think creatively and be a team player
Offer flexibility with a willingness to work on multiple projects simultaneously
Bring to the Company a skill set complementary to its technology and development therapeutics
Interest in attending various program events, including social gatherings, career development workshops, and more
Ability to commit to a 10-12 week full-time summer program
Pursuing a graduate degree with a focus on statistics and informatics and an interest in biotechnology
Prior experience in the pharmaceutical or biotechnology industry would be an asset but is not required
Neurocrine Biosciences is an EEO/AA/Disability/Vets employer.