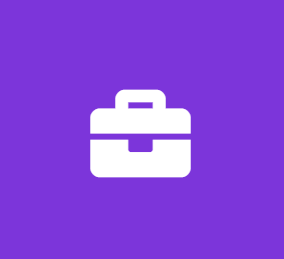 Retail Support Intern
McKee Foods
Customer Support Internship
Position Description
Current employees are eligible to apply for an internship using our internal posted jobs process. Benefits and seniority may be impacted. If you meet the requirements, the recruiter will discuss the impact to benefit eligibility.
Best known for Little Debbie® snack cakes, America's leading snack cake brand, Sunbelt Bakery® granola products, and Drake's Cakes®, McKee Foods Corporation is seeking a student Intern to work in our Retail Support Department. Starting immediately, the ideal candidate has the potential to work and learn with us throughout his/her college career. This is an exciting opportunity to gain valuable experience with a company that is committed to providing consumers with quality products at an excellent value. McKee Foods is a privately held, family owned company with an 86 year history of innovation and treating employees with respect, and a deeply held belief in the importance of doing business with integrity.
Schedule
Monday - Friday, flexible work schedule with hours varying between 7:00 a.m. - 6:00 p.m. (expected to work approximately 20 hours per week during the school year and up to 40 during summer months and school breaks).
Job Summary
Learn the world of retail from inside a manufacturer's perspective. As a Retail Support Intern, you will be an active part of the team that works with the Account Executives to set up promotions and new products, communicate opportunities and analyze the effectiveness of events. This includes working within retailer systems on promotion opportunities and new items, working with different sales reporting tools and communicating key information to internal and external customers. Make McKee Foods a part of your education plan and develop the technical, business and customer-service skills needed to become a well-rounded and highly-marketable professional.
Required Qualifications
Currently pursuing a Bachelor's degree in Business, Communications, or related field
Sophomore, Junior, Senior or Masters student
Experience using Microsoft Office suite of products
Interest in and/or aptitude for working with Sales and Marketing departments
Strong customer service skills
Willing and able to work in a team-oriented environment
Willing to accept responsibility
High level of initiative and drive
Ability to perform with minimal supervision
Good oral and written communication skills
Strong organizational skills
Ability and willingness to learn new skills
Ability to work with a diverse customer base
Willingness and ability to work during school breaks
Preferred Qualifications
3.0 or higher overall grade point average
Strong Excel skills
Ability to create and use charts, graphs, pivot tables, advanced formulas, etc.
Ability to extract information from databases
Benefits
Competitive pay scale
401(k) with matching contributions
Direct deposit payroll
Credit Union
Exercise and recreation facility
*Please note: Spare and limited employees (*including interns) are not eligible for some company benefits.
Please upload your current resume to be fully considered for this position.