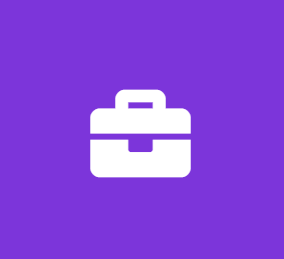 Mobile Application Developer (Internship)
Pingd
Software Engineer Internship
We are seeking a Digital Marketer to join the Pingd team!
WHAT YOU WILL DO:
Your role will be devoted to the creation of new features to our mobile app, available on both Android and Apple phones. These features will come from market testing+validation. While this is a Front-End role, the ENG team is happy to evolve this role into a more full-stack position with guidance if the candidate is interested in developing back-end skillsets . To provide a direct list of potential activities:
Develop React-Native features for iOS and Android
Collaborate directly with ENG team to design and optimize feature production
Play key role in development & design strategy
WHO YOU ARE:
A perk of working at a company like Pingd is that you will absolutely have a seat at the table when it comes to company strategy and culture. We are looking for someone who would thrive when given adequate space to express their ideas, and take responsibility + charge of initiatives. To provide a list:
Passionate about fostering stronger personal and professional connections (our company's mission!)
Experienced with App Development, specifically React-Native
Self-driven and absolutely willing to take on challenges without micro-management
Keen eye for design
Strong communication and presentation skills
Creative!
This position is currently fully remote!
Currently position is part-time, but with opportunity for full-time + bonuses if certain milestones are hit.
Job Type: Part-time
Salary: $0.00 /hour
Education:
Additional Compensation:
Work Location:
Benefits:
Typical start time:
Typical end time:
This Company Describes Its Culture as:
Innovative -- innovative and risk-taking
Outcome-oriented -- results-focused with strong performance culture
Schedule:
Company's website:
http://adambrownell.com/pingd