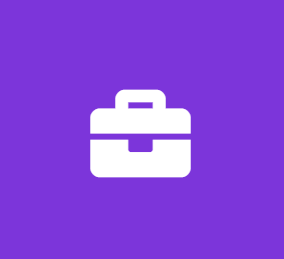 AI Software Engineer Intern
IOMAXIS
Software Engineer Internship
Responsibilities:
IOMAXIS is seeking a AI Software Engineer Intern to support exciting new R&D projects in Arlington, VA.
What You'll be doing:

Working as part of an agile team to develop and deploy AI Applications and algorithms
Researching and deploying solutions within public clouds (i.e. AWS, Azure, O365, Google, etc.)
Learning to build public/hybrid/private cloud solutions via APIs.
Assisting in the development of APIs to allow customers the ability to leverage solutions.

Qualifications:
Clearance:
Must be able to obtain a Secret Security Clearance
Education:
Pursuing a Bachelor's degree from an accredited college or university. (Computer
science, Software Engineering, Computer Engineering, or similar)
Minimum Experience Requirements:
Understanding of a scripting language such as Python or Ruby.
Understanding of Computer Science concepts such as:


Object-Oriented Programming
Data structures: linked-lists, hashmaps/dictionaries, and arrays

Ability to work and troubleshoot issues independently.
Strong communication, problem solving, and analytic skills.
Ability to handle assignments effectively in a team environment.
Overview:
WHY IOMAXIS: Unleash your potential and make a dramatic impact!
Over the past 10 years, IOMAXIS has advanced the state of Cyber RDT&E by bringing together the best software, hardware, and communications experts in the industry to help Federal agencies and organizations develop critical solutions for difficult missions around the globe. Today, we're proud to say the most important Federal clients rely on our solutions to perform their missions by developing solutions faster, reducing complexity, cutting costs, and providing a profound level of innovation. IOMAXIS helps our customers deliver exceptional value to their client, America and its people. IOMAXIS leads the industry in developing superior services and technologies, delivering actionable capabilities and insight— right when customers need it most.
IOMAXIS is an Equal Opportunity Employer and considers all qualified applicants for employment without regard to race, color, religion, sex, pregnancy, sexual orientation, gender identity, national origin, age, disability or protected veteran status.
#CJ