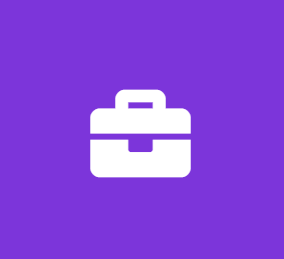 Ad Sales , Multimedia Intern
RIDE TV
Marketing Internship
Department: Advertising Sales
Position: Ad Sales, Multimedia Intern
Program Description
Here is what we offer:
Opportunity to immerse yourself and get your hands dirty with challenging work and projects
Mentorship from Ride TV's best and brightest
Intern Speaker Series featuring top executives and employees across the business
A creative, collaborative and inclusive company culture with office spaces to match
Here is what you will take away:
Opportunity to develop professionally and uncover skills you did not know you had
The insider scoop on the Linear, OTT, CTV, Social and Digital industry and what happens behind the scenes
Relationships that will go beyond your collegiate career
Real life experiences that will provide you with the confidence to delve into your next adventure
What you need to know:
This summer, our 9-week semester will be held from June 1st-August 3rd, 2020.
Our internships are paid opportunities. Minimum wage. Credit is not required; however, we will provide documentation if necessary.
Responsibilities
Have you ever wondered how television commercials get to your TV or streaming app? Or about the strategy behind which commercials air on which networks and why? If you ever had an interest in Advertising Sales or Ad Sales Marketing, an Ad Sales Internship could be the perfect fit for you! Advertising Sales is a key revenue stream for RideTV working with national advertisers and their agencies to sell commercial space on our networks.
As an Ad Sales Intern, your adventure could lead you to work on projects and tasks such as:
- Create client presentations
- Analyze ratings through Nielsen, iSpot, MRI, Lake 5 and Ad-Views
- Report on trends and complete competitor analyses
- Develop marketing plans and/or creative proposals
- Execute inventory management & analysis
- Monitor performance indicators for sales campaigns
- Get an in-depth view of how the advertising industry works!
Requirements
Must be currently enrolled as a student
Must be a rising Junior, Senior, or Graduate student
Must have at least a 3.0 GPA
Must have the legal right to work in the United States.
Job Types: Part-time, Internship
Salary: $13.00 to $15.00 /hour
Work Location:
Benefits:
Paid Training:
Schedule:
Monday to Friday
Day shift