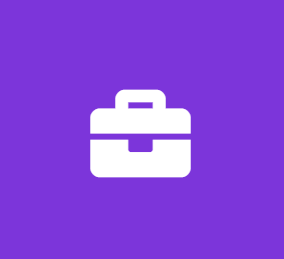 Marketing and Social Media Intern
Wire Experts Group Inc.
Marketing Internship
Marketing and Social Media Intern
Description: The Marketing/Social Media Intern will be an active participant in assisting with the design and execution of the company's social media campaigns. You will be responsible for creating and distributing editorial calendars, videos, blogs, and infographics on social media outlets to promote our company brand.
Essential Job Functions:
Help develop and implement campaigns.
Social Media Management: YouTube, Facebook, Twitter, and other social media platforms.
Create video content to be used on social media platforms.
Collect and analyze social media metrics.
Develop and assist with event planning (tradeshows)
The below requirements indicate knowledge, skill, and/or ability to satisfactorily perform essential duties. As required by the Americans with Disabilities Act reasonable accommodations may be made to qualified applicants and/or employees to perform essential job functions.
Required Knowledge, Skills, and Abilities:
Knowledge:
Marketing Strategies – Knowledge of creating and implementing marketing strategies that align with the company's objectives and business campaigns.
Social Media Platforms– Knowledge of creating, executing, distributing content on the various social media platforms (YouTube, Facebook, Twitter, Instagram) that will drive customer engagement and growth of the company brand.
Marketing Analysis – Knowledge of website and marketing analytics tools and databases.
Skills:
Critical Thinking – Use logic to identify approaches to problems, solutions, and drawing conclusions.
Time Management – Must be able to work under tight deadlines and effectively manage multiple projects.
Social Perceptiveness – Being aware of others' reactions and understanding why they react as they do. Possess the competencies to communicate easily with others and awareness of Cultural Intelligence.
Writing – Communicating effectively in writing as appropriate for the needs of the audience.
Creativity- The capability to be both creative and analytical.
System Evaluation – Identifying measures or indicators of system performance and the actions needed to improve or correct performance.
Abilities:
Written Comprehension – The ability to read and understand information and ideas in written form.
Oral Expression – The ability to communicate their thoughts and information so that others will understand.
Deductive Reasoning – The ability to apply general rules to specific problems to produce answers that make sense.
Inductive Reasoning – The ability to combine pieces of information to form general rules or conclusions.
Originality – The ability to come up with unusual or clever ideas about a given topic or situation, or to develop creative ways to solve a problem.
Physical Functions:
Ability to stand and walk for long periods of time.
Ability to see details at a close range.
Work Conditions: The environment is typical of an office setting. The employee frequently works on a computer completing assigned tasks.
Required Education and Experience: The internship is open to juniors or seniors pursuing a bachelor's degree in Marketing or Communication. Strong PC skills and experience (Word, PowerPoint, Excel, Google Doc, etc.). Strong understanding of social media platforms. Graphic design skills are a plus.

Additional Comments:
Those that excelled at this position in the past have had the following qualities, characteristics, or traits:
Highly motivated with a desire to excel at their work
Patient and not easily frustrated
Ability to work in teams and across departments to meet company needs.
The ability to plan in advance.
Exceptional work ethic and dedication to their company
Who We Are
Rubadue Wire is a part of Wire Experts Group, Inc.(WEG), which is comprised of premier manufacturers of specialty wire and cable products with a legacy of delivering high quality, superior customer service, and engineering excellence. Our products are used in a broad range of applications including security, electronics, industrial, consumer products, aerospace, medical devices, and automotive. The diversity of applications combined with our specialization makes us a strong and resilient business. WEG has locations in Naples, FL, and Loveland, CO.
Wire Experts Team, Inc. is the Employment Business Unit of WEG. Wire Experts Team operates all payroll and benefits for WEG. You will receive an email from the Wire Experts Team after you complete the online application.
What Makes Us Unique
We are an Employee Stock Ownership Program (ESOP) company. You will have the opportunity to become one of our employee-owners, at no cost to you! This program allows you to benefit from the contributions and decisions that you make every day.
We are a team of 150+ employee-owners, all willing to assist each other with any task as we drive our continuous improvement mindset. We are always looking for talented, dedicated people to become part of our team. Help us continue our growth while developing professionally, personally, and financially along the way!
Additional Benefits
Great culture of openness, inclusion, and respect
Competitive salary
Profit-sharing opportunities
Time off through PTO and 9 paid holidays
95% Company-paid medical employee premium
100% Company-paid Dental / Vision / LTD / STD / Life insurance premiums
Employee events plus opportunities for community involvement
Rubadue Wire is an equal opportunity employer. Applicants and/or employees will be provided equal opportunity without regard to age, race, religion, sex, color, or national origin.
Note: Nothing in this job description restricts management's right to assign or reassign duties and responsibilities to this job at any time.
aYYIdNh1sn