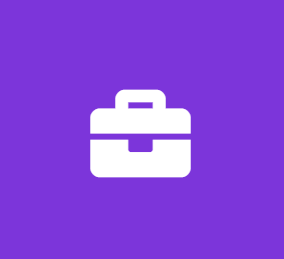 Business Intelligence Analyst - Intern
Northern Light Health Home Office
Business Internship
Northern Light Health Business Intelligence Analyst Internship
What to expect:
As a Business Intelligence Intern, you will report to the Northern Light Health Business Intelligence Manager. You will use your skills and learning ability to perform data analysis and build visualizations that present data on various financial and operational metrics within the organization. Over the course of your internship, you will assist in several high-level projects and work closely with the team members in your department. They will help guide you as you execute on your deliverables and navigate in a corporate environment.
In addition to working within the BI team, you will immerse yourself in our larger Business Finance and Analytics team to help develop your understanding of our overall mission and become part of our culture.
You will make an impact by:
Using analytical tools to help the team produce reports, scorecards, presentations and dashboards with documented assumptions.
Helping transform data into meaningful information.
Assisting in data interpretation, communication and presentation around key performance indicators.
Applying appropriate tests to analytical results to ensure high quality and accuracy.
Working with the team and/or manager to identify areas of improvement including design, build and testing of visualizations.
Attending weekly meetings and brainstorming sessions with the team.
Applying what you're learning in school in a real-world healthcare setting.
Program Benefits:
Gain experience while exploring career options.
Gain a competitive edge over other job applicants.
Gain new skills in your career field and expand your knowledge and capabilities.

Required qualifications for consideration:
Current undergraduate student with at least junior or senior standing, pursuing a bachelor's degree in a related field.
Strong communication skills and an aptitude for working in a team setting.
Interest or experience in healthcare and/or nonprofit organizations.
Interest in data analysis and visual analytics.

You will excite us if you:
Enjoy working with people and technology.
Have experience creating visualizations using Excel, PowerPoint, Tableau or another tool.
Possess strong analytical and communication skills.
Possess some experience with relational databases or SQL.
Demonstrate innovation through unique ideas.