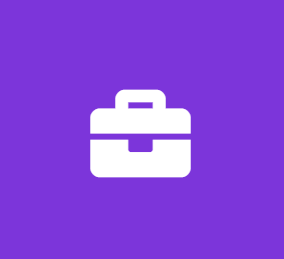 Social Media Intern
Michigan Army National Guard (Downriver Area)
Marketing Internship
Multimedia illustrators are primarily responsible for operating multimedia-imaging equipment in order to produce visual displays and documents. They produce graphic artwork that is used in Army publications, signs, charts, posters, television and motion picture productions.
JOB DUTIES
Create illustrations, layouts, map overlays, posters, graphs and charts
Produce computer-generated graphics
Draw cartoons for filmstrips and animation for films
Work with television and film producers to design backdrops and props for film sets
REQUIREMENTS
Those who want to serve must first take the Armed Services Vocational Aptitude Battery, a series of tests that helps you better understand your strengths and identify which Army jobs are best for you.
TRAINING
Job training for a multimedia illustrator requires 10 weeks of Basic Combat Training followed by a 26 week Military Communication Foundations (MCF) Course and then 5 weeks of Advanced Individual Training with on-the-job instruction. Part of this time is spent in the classroom and in the field.
Some of the skills you'll learn are:
Introduction to graphics, lettering, drawing and layout techniques
Illustration and television graphic techniques
HELPFUL SKILLS
Interest in artwork or lettering
Ability to convert ideas into visual presentations
Neatness and an eye for detail
1. MISSION
The mission of the Michigan Army National Guard is the state's defense, civil or natural disaster relief.
Assist other states in relief or training.
Assist the Federal Active components in current or ongoing operations.
2. MONEY FOR COLLEGE/CERTIFICATION TRAINING
STATE TUITION ASSISTANCE $6,000 per year up to $600 per credit hour
FEDERAL TUITION ASSISTANCE $4,000 per year up to $250 per credit hour
GI BILL CH 1606 RESERVE SELECT $384 per month for 36 months for full time students (paid to Soldier directly
TOTAL MONEY FOR SCHOOL 6 YRS ENLISTMENT= $76,000
(If the $350 GI BILL KICKER APPLYS = $85,000)
3. INCENTIVES AND BONUSES (must score 50 or higher on entry ASVAB test to qualify)
BONUS - for specific Jobs may be up to $20,000
GI BILL - $398 per month for Full Time students
GI BILL Kicker – additional $350 per month for Full Time students
$50,000 Student Loan Repayment Program
4. Obligation to the ARMY NATIONAL GUARD
Attend Basic Training for 10 Weeks
Attend Advanced Individual Training (AIT). This can be anywhere from 6 weeks to 20 weeks depending on the job that you select.
After training is complete, one weekend a month and one, two week period in the year.
Potential is there for Full Time National Guard opportunities once your training is complete
5. Pay while completing Basic Training and Advanced Individual Training
E-1: 1638.30/per month while at basic/AIT training and 218.44 for one weekend a month.
E-2: 1836.30/per month at basic/AIT training and 244.84 for 1 weekend a month.
E-3: 1931.10/per month at Basic /AIT training and 257.48 for 1 weekend a month.
E-4: 2,139.00/per month at Basic/AIT training and 285.20 for weekend a month.
6. Medical, Dental, and Life Insurance
Full Medical Insurance through Tricare- $50.75/mo single person or $205.62 Family/mo
Dental Insurance through MetLife- $28.24 Soldier, Soldier plus family $96.01
Life Insurance- $50,000- $400,000 pay out to Family. $29.00/Mo for $400,000
7. Prequalification Requirements
Age: 17-35
-Legal US Citizen
-Must be Current High school JR or SR or have a High School Diploma or GED
-No Job Experience Required
-Must Meet certain Physical and Mental Standards
-Must be able to pass written Armed Services Vocational Aptitude Battery Test (ASVAB)
Please call me to get your Pre Qualification Screening and to schedule your appointment. Qualifying is the 1st step!
DeLane J. Johnson
419.320.7363
Job Type: Part-time
Salary: $17.00 to $22.00 /hour
Education:
High school or equivalent (Required)
Work authorization:
Additional Compensation:
Commission
Bonuses
Store Discounts
Benefits:
Health insurance
Dental insurance
Vision insurance
Retirement plan
Signing bonus
Flexible schedule
Relocation assistance
Professional development assistance
Tuition reimbursement
This Company Describes Its Culture as:
Outcome-oriented -- results-focused with strong performance culture
People-oriented -- supportive and fairness-focused
Team-oriented -- cooperative and collaborative
This Job Is:
A job for which military experienced candidates are encouraged to apply
Open to applicants under 18 years old, provided it is legally allowed for the job and location
A "Fair Chance" job (you or the employer follow Fair Chance hiring practices when performing background checks)
A good fit for applicants with gaps in their resume, or who have been out of the workforce for the past 6 months or more
A good job for someone just entering the workforce or returning to the workforce with limited experience and education
A job for which all ages, including older job seekers, are encouraged to apply
Open to applicants who do not have a college diploma
Schedule:
Company's website:
www.nationalguard-detroit.com