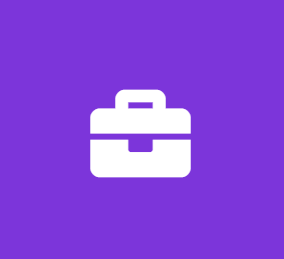 Inside Sales Intern
TechSmith Corporation
Marketing Internship
Why You'll Love Working Here:
Working at TechSmith gives you a chance to hone your skills in an open, collaborative, and innovative environment where you can be excited to come into work every single day.
We are a technological melting pot comprised of nearly 300 uniquely skilled human beings that will continue to stretch your comfort zone—but in a good way. And speaking of comfort, who doesn't love to show up to work in jeans, eat free snacks, and drink free pop?
With great products and great people behind them, we are always looking for passionate, fun, and hardworking individuals who truly enjoy coming to work and doing what they love. Sounds like you? We'd love to chat.
TechSmith's top priority is the safety and well-being of our employees:
As such, we've temporarily moved our operations to working remote. All incoming interns will also be remote to start. However, when it is deemed safe and necessary per our leadership for our staff to come back to our campus in Okemos, MI, it may be required for any incoming staff to do the same. Someone interested in this role would need to be able to adapt to the current remote environment need, and future on-campus environment need in order to be considered for the role.
Position Overview:
TechSmith's Sales Interns support the Sales department to ensure customers are experiencing complete value in our software and systems. The Interns work as part of the team, while developing key business skills to help them in their future careers. TechSmith Corporation encourages interns to express their own distinctive talents and discover their own core competencies. Our interns have front-line contact with TechSmith customers so this position requires excellent verbal and written communications skills. A team player with a positive attitude is essential.
We are currently looking for interns for the Summer 2020 semester, with the option to extend beyond for additional semesters. We also hope to consider full time employment after graduation if there is mutual interest.
Responsibilities:
Learn to use and understand the key concepts of the TechSmith software.
Work with the Sales team in day to day operations, contributing as a consistently productive team member.
Assist customers to ensure they have a positive purchasing experience
Handle customer sales concerns, troubleshoot, and solve problems
Work on special projects, researching deeper into our customer databases and analyze sales data
Capture critical product and customer data to help improve sales opportunities and create efficient business processes
Excel in a fast paced environment and thrive under pressure
Utilize creative thinking skills by assisting and developing best practices for sales team operations
Experience a real-world view of the software industry and learn key business strategies and tactics
Interact with customers and partners all over the world
Other duties as assigned
Required Skills and Background:
Able to work on a team
Excellent interpersonal, written, verbal, and listening skills
Great phone presence
Good organization skills and capability to multi-task
Ability to pay close attention to detail
Proactive go-getter attitude
Dependable employee with good work history
Strong critical thinking skills
Previous sales or customer service experience a plus
You must be legally authorized to work in the United States
You must be enrolled full-time in classes to be considered for an internship with TechSmith Corporation
Requires at least 15 - 20 hours per week during the school year, maximum of 40 hours per week during the summer. Minimum of 15 hours per week.
TechSmith Corporation is an equal opportunity employer and will consider all candidates for employment without regard to race, color, religion, sex, national origin, age, sexual orientation, gender identity, disability status, protected veteran status, or any other characteristic protected by law.
If you have a disability and require reasonable accommodation for any part of the employment process, please call 517-381-2300 x212, or email [email protected] with a description of your request and contact information.