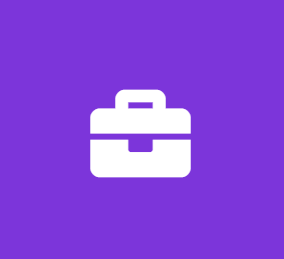 Summer Intern - IT support (Sacramento, San Francisco or Los Angeles)
University Enterprises, Inc.
Customer Support Internship
The Energy Division of the California Public Utilities Commission (PUC) is seeking a student intern for summer 2020. The PUC oversees investor-owned electric and natural gas utilities in California. The intern will provide support to Energy Division's Information Technology Lead
Conditions of Employment
This is a part-time, temporary, non-benefited, student position. Employment in all positions with University Enterprises, Inc. is dependent upon the mutual consent of University Enterprises, Inc. and the employee. This means that either University Enterprises, Inc. or the employee can, at any time, terminate the employment relationship at will, with or without cause.
Depending on the type of position you are applying for, a pre-employment background check consisting of one or more of the following may be conducted: employment history, professional references, criminal check, educational verification (i.e., degree, license, or official transcript) and physical exam and drug urinalysis test. Applicants will be required to pass required pre-employment checks to the satisfaction of University Enterprises Inc., (UEI) and the hiring Agency or Department.
Work Schedule
Summer Program; Monday – Friday from 8AM – 5PM. Up to 40 hours per week for 10 weeks.
Additional Work Schedule
Student Assistants and Graduate Student Assistants generally work up to 20 hours per work week (Sunday-Saturday) during the academic year and up to 40 hours per work week during breaks; (Winter, Spring and Summer). Another work schedule option for students working off campus through the California Intern Network is to work 28 hours per week, year-round.
On/Off Sacramento State Campus
Off Campus
Pay Range
$18 (undergrad) or $20 (grad)
Department/Agency
Public Utilities Commission (PUC)
Unit/Division
Energy Division
Project Description
The CPUC regulates privately owned electric, natural gas, telecommunications, water, railroad, rail transit, and passenger transportation companies, in addition to authorizing video franchises. Our five Governor-appointed Commissioners, as well as our staff, are dedicated to ensuring that consumers have safe, reliable utility service at reasonable rates, protecting against fraud, and promoting the health of California's economy. To learn more visit www.cpuc.ca.gov
Majors/Fields of Study
Accounting, Business Administration, Computer Information Systems, Computer Science and Engineering, Economics, Electrical and Electronics Engineering, Engineering, Environmental Science, Finance, Government , Law, Mathematics, Mechanical Engineering, Natural Sciences, Political Science, Public Policy and Administration, Statistics, Physics, Social Science, Sociology , Other - Fire Science/Management
Minimum Qualifications
Interest in supporting IT.
Prerequisites
Must be a college student attending classes during the regular term (Fall, Spring and Winter, if applicable), at one of the accredited colleges or universities on our affiliation list.

To view our current affiliation list please paste the following URL into your browser: http://www.calinterns.org/wp-content/uploads/Affiliation_List.pdf



Students must be enrolled at a minimum in: six semester units or nine quarter units for undergraduate students; four semester units or six quarter units for graduate students.


Students declared major must match the major(s) listed in the job posting.
Preferred Qualifications
Experience provide IT support.
Duties and Responsibilities
Assist Energy Division's Information. Technology lead.
Update CPUC webpages.
Troubleshoot IT issues.
Provide support to Energy Division staff.
Physical Requirements
Sit for extended periods; frequently stand and walk; manual dexterity and hand-eye coordination; corrected hearing and vision to normal range; verbal communication; use of office equipment including computer workstations, telephones, copiers, printers, and scanners, with or without a reasonable accommodation.
Working Conditions
Work is performed in an office environment.
Hours Per Week
Students (part-time) 0-20 hours per week during the academic year, up to 40 hours per week during breaks; (Winter, Spring and Summer). (NSTU)
Special Instructions to Applicant