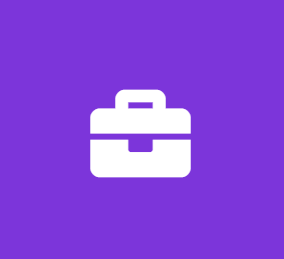 Software Tester Intern
Auctoritas
Software Engineer Internship
Please read the following carefully before submitting an application. This role is for a temporary assignment. Assignment extensions are solely based on business need. No sponsorship is available for this position.
Minimum Candidate Requirements * Strong written and verbal communication skills * Strong reading comprehension * Ability to follow instructions * Keen eye for detail * Ability to work both independently and as a team * Excellent time and task management * Software Testers ("QA Testers") perform a vital role in development: testing, analyzing, and recording, any flaws or "bugs." These refinements ultimately lead to higher quality and better usability of the finished product.
This job involves: testing the software in a systematic way, analyzing the products' performance against the designer's intentions, identifying and reporting problems, and suggesting improvements. However, it also involves creativity and ingenuity, which is used to figure how to 'break' the product in different and unique ways.
Software Testers act as the product's first audience by reporting on playability and identifying any aspects that could be improved. Testers are responsible for finding these bugs before it goes public and assuring quality in the final product. Testers must know how categorize bugs and be able to prioritize their time and workload. They work to deadlines and must have an understanding of production and marketing schedules. They use a software quality management system to document their findings into a centralized database which is then shared with other members
Testers typically work in teams-- which makes communication and teamwork a necessity. Testing involves using the same software repeatedly for weeks at a time, testing different aspects and versions or revisions. Sometimes, different teams are responsible for specific sections or areas. The work can be repetitive and tedious; however, Testers must be able to stay motivated and test the product long after the novelty and fun factor may have worn off. They must be diplomatic and professional when communicating with other team members; they must accept that they can have only limited influence over the design.
Skills that Auctoritas looks for:
* Testers must be analytical and methodical, have a good attention to detail, persistence, and patience.
* Excellent English language skills, both written and verbal, are essential to document issues and report them to colleagues. These findings can later be shared with a development team or with a fellow tester, which makes clear, concise verbal skills a must.
* IT competence, including the use of e-mails, spreadsheets, and database packages is also required.
* Excellent communication, especially the ability to communicate tactfully with other members of the team.
* Though not necessary, some programming knowledge or experience is desirable.
Auctoritas is an equal opportunity employer. All employment decisions are made without regard to race, color, national origin, ancestry, sex, gender, gender identity or expression, sexual orientation, age, genetic information, religion, disability, medical condition, pregnancy, marital status, family status, veteran status, or any other characteristic protected by law.
Job Types: Temporary, Internship
Salary: $12.00 /hour
Education:
High school or equivalent (Preferred)
Benefits:
Work from home
Flexible schedule
Professional development assistance
Other
Employment Length:
Internship Compensation:
This Job Is:
Open to applicants under 18 years old, provided it is legally allowed for the job and location
Open to applicants who do not have a high school diploma/GED
A good fit for applicants with gaps in their resume, or who have been out of the workforce for the past 6 months or more
A good job for someone just entering the workforce or returning to the workforce with limited experience and education
Schedule:
Company's website:
https://www.auctoritas.tech
Benefit Conditions:
Work Remotely:
Temporarily due to COVID-19