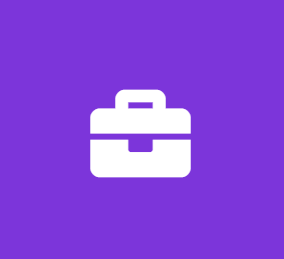 Virtual Part-Time Marketing Intern (Summer/Fall)
cbd-x
Marketing Internship
cbd-x is a well-established, small, busy marketing company in Sterling, VA, that specializes in integrated marketing in the traditional and digital marketing areas. CBDx is a tight-knit group of talented professionals that encourage collaboration and interaction in our creative process.
The company is looking to take on a part-time virtual marketing intern. This is a fully remote internship. The marketing intern will work closely with the Chief Marketing Officer on projects for the company and our clients.
Please submit your resume, a cover letter, and writing portfolio.
Responsibilities
Take creative direction to implement marketing strategies
Take creative direction to develop copy for emails, blogs, case studies, social posts, and other marketing collateral
Copy edit flyers, ads, web banners, web ads, and other existing marketing collateral
Assist with metric tracking for campaigns
Assist with research efforts (industry, social, trends, search keyword, etc.)
Qualifications
Rising Senior Marketing and/or Communications Majors
Strong familiarity with Mac OS
Strong attention to detail
Good organizational skills
Driven team player
Candidate should be a legal US resident
Job Types: Part-time, Internship
Salary: $15.00 /hour
Education:
High school or equivalent (Preferred)
Work Location:
Hours per week:
Internship Compensation:
This Job Is Ideal for Someone Who Is:
Adaptable/flexible -- enjoys doing work that requires frequent shifts in direction
Detail-oriented -- would rather focus on the details of work than the bigger picture
Achievement-oriented -- enjoys taking on challenges, even if they might fail
This Company Describes Its Culture as:
Detail-oriented -- quality and precision-focused
Outcome-oriented -- results-focused with strong performance culture
Team-oriented -- cooperative and collaborative
Schedule:
Monday to Friday
No weekends
Company's website:
Company's Facebook page:
https://www.facebook.com/CommunicateByDesignX
Work Remotely: