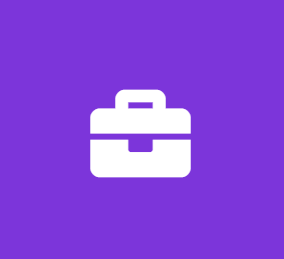 Software development Intern - Laravel, Mysql, Tailwind, Twilio
Avenue A Staffing
Software Engineer Internship
Software development Laravel
Join a strong team of experienced software developers producing software used by some of the top financial firm and top 20 law firms in the country.
We are building a marketplace platform to serve the 2 billion dollar recruiting and staffing market in the US.
We make it easy for our clients to request temporary workers with our ios and Android Apps, or on the web, Mobile and Desktop.
Currently, our software allows our temporary workers can chat with recruiters, add availability to work, receive and accept requests for work, enter timesheets and see when they are approved.
Work remotely and in our Troy NY office. We are looking for part time or full time interns. Needs:
1. Laravel developer (working with Mysql, Tailwind, Twilio, jQuery Mobile)
2. Flutter developer
3. Front end developers, various technologies
We are also seeking a web and mobile designer which we will post separately.
Job Type: Internship
Salary: $15.00 /hour
Benefits:
Flexible Schedule
Paid Time Off
Professional Development Assistance
COVID-19 considerations:
If you choose to work in the office, we will provide PPE. You are also welcome to work remotely.
Experience:
Software Development: 1 year (Preferred)
Additional Compensation:
Work Location:
Internship Compensation:
This Job Is:
Open to applicants who do not have a high school diploma/GED
A "Fair Chance" job (you or the employer follow Fair Chance hiring practices when performing background checks)
A good fit for applicants with gaps in their resume, or who have been out of the workforce for the past 6 months or more
A good job for someone just entering the workforce or returning to the workforce with limited experience and education
A job for which all ages, including older job seekers, are encouraged to apply
Open to applicants who do not have a college diploma
A job for which people with disabilities are encouraged to apply
Schedule:
Company's website:
http://www.avenueastaffing.com/
Work Remotely: