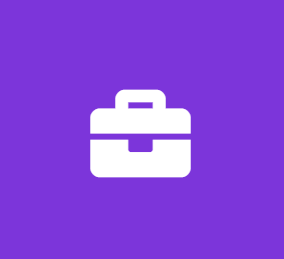 Marketing/Sales Intern
Opal Stork Home Care
Marketing Internship
About Us
Opal Stork Home Care is a holistic homecare and transportation agency providing quality concierge service and personalized care throughout Connecticut. Our services include non-medical live-in and hourly service, wheelchair accessible and ambulatory transportation, and product/grocery delivery. With Opal Stork, we serve elderly and disabled adults to ensure that they are comfortable while remaining independent and safe in their own homes.
The Role
Opal Stork Home Care is looking to expand our team this summer with a Marketing/Sales
Intern! The successful candidate will be working closely with the Marketing Coordinator,
Community Liaison, and Geriatric Care Manager to nurture lead development and growth, track social media metrics, research ways to improve our SEO (Search Engine Optimization), and work on our Marketing/Growth Strategy. The candidate will also have the opportunity to suggest blog and newsletter topics with the potential to write for our blog. The culmination of this internship is expected to be an organized, summer project that can be used to aid the intern in their academic career. Background knowledge on the healthcare field is preferred but not required.
Requirements
Junior/Senior in a four-year college or two-years experience in sales or marketing.
Great with numbers. Someone who can interpret data and research social media and marketing metrics that will be useful for the growth of Opal Stork.
Organization is key for this role. You will be helping with our marketing/growth strategy which is a vital part of this business. Your work will need to be easily understood and followed even after you have completed your internship.
Access to their own laptop or computer as this position will be majority done from home due to COVID-19.
Ability to come to our headquarters in West Haven 1-2x/week.
Great with people. Exceptional communication skills as they will be required to complete cold sales calls.
The ability to intern from June 1-August 31.
Benefits
Lead incentive. The intern will receive commission for each client they are able to sign.
Letter of recommendation from owner upon completion of a successful internship.
Will be considered a priority applicant upon completion of a successful internship.
Real work experience. As we are a start-up, the intern is expected to be hands-on in everything they do.
Experience the Stork Difference, join Opal Stork Home Care!
Job Types: Part-time, Internship, Commission
COVID-19 considerations:
Our office is small, consisting of only 4 full-time office staff members. While in office, we sanitize our stations when we come in the morning and before we leave in the evening. In addition, we wear face masks to reduce the risk of contracting COVID.
Experience:
Marketing: 2 years (Preferred)
Commission Only:
Additional Compensation:
Work Location:
Benefits:
Professional development assistance
Typical start time:
Typical end time:
This Job Is:
Open to applicants who do not have a high school diploma/GED
A "Fair Chance" job (you or the employer follow Fair Chance hiring practices when performing background checks)
A job for which all ages, including older job seekers, are encouraged to apply
Open to applicants who do not have a college diploma
Schedule:
Monday to Friday
8 hour shift
Company's website:
https://www.opalstork.com/
Company's Facebook page:
https://www.facebook.com/opalstork
Work Remotely: