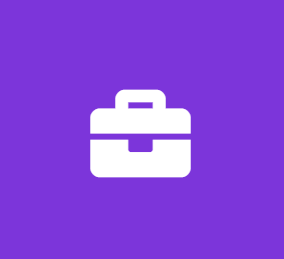 Innovation Software Intern
PLEXSYS
Software Engineer Internship
At PLEXSYS, our teams design, build and deliver Live, Virtual, and Constructive (LVC) innovation and training solutions to customers around the world. With over 180 employees in nine states and four foreign countries, we contribute our success to enabling better training…everyday…across the globe.
As an employee of PLEXSYS, you'll find a culture that empowers you to achieve your professional objectives, give your personal best, and work with other highly passionate individuals. Our core values of integrity, excellence, teamwork and agility drive our daily decisions, identify our focus areas, and inspire our organizational culture.
An Innovation Software Intern will be part of the PLEXSYS disruptive innovation team and needs to have a strong interest in software. The Innovation Software Intern will be researching, designing, implementing and documenting software for innovation projects through rapid experimentation and implementation, or will be working as otherwise directed by the innovation staff.
The right candidate will apply lateral thinking to develop efficient solutions that meet objectives in a dynamic environment with multiple possible approaches. This person communicates clearly with fellow team members and project stakeholders to develop and evolve requirements and objectives, and to record and document outcomes.
This internship is expected to last a duration of 10 weeks. However, candidates should consider this an extended job interview as there will be a final evaluation for the intern to receive an offer for full time employment.
Due to COVID-19 the majority of this person's work will be conducted from home outside of weekly meetings which will take place in the office.
DUTIES & RESPONSIBILITIES
Make recommendations based on analysis
Develop rapid prototypes, measure and evaluate against objectives
Perform research and incorporate findings in a fast and iterative process
Design and rapidly iterate next generation projects
Design and implement appropriate testing and evaluation methods and strategies
Clearly document and communicate findings and outcomes
Maintain awareness of technological trends and incorporate appropriate tools and techniques in your work
Other duties as assigned
REQUIREMENTS
Demonstrate advanced software developed on your own
Exposure to technology tools and programming languages
Passionate about innovation and new technologies
Creative approach to problem solving
Ability to work effectively in a dynamic environment with changing needs and requirements
Ability to work independently and in a team, take initiative, and communicate effectively
Good communication skills with the ability to communicate a complex idea in a simple way
DESIRED
IT or Network Administration experience highly valued
Experience applying Design Thinking methodologies or working in innovation programs highly valued
Research experience highly valued
Exposure to collaborative tools such as Slack, Rocket.Chat, Ideation, and similar applications
GIT experience
Ability to learn and help others learn while maintaining productivity
ITAR REQUIREMENTS
To conform to U.S. Government export regulations, including the International Traffic in Arms Regulations (ITAR) you must be a U.S. citizen, lawful permanent resident of the U.S., protected individual as defined by 8 U.S.C. 1324b(a)(3), or eligible to obtain the required authorizations from the U.S. Department of State.