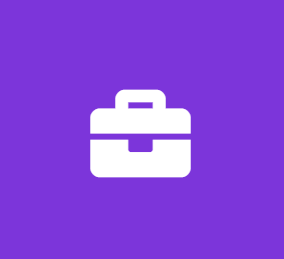 Marketing Internship
Terminals Plus ETC
Marketing Internship
Job Description
Marketing Intern Internal Marketing Representative
*Part-time 20+ hours per week.
We are seeking talented individuals studying marketing techniques, with trained digital creative marketing development skills.
Must be well versed in Office 365 suite of products
The Position:
It entails daily internal phone marketing calls and follow up, promoting our core products and services to prospective future clients that are a perfect fit for our target market audience around the region.
Your duties are to generate leads for our sales team from our data base. (No Selling Required)
We seek only very organized, serious minded, disciplined people who are self-starters and dependable ...
You must be:
1) You MUST be a Junior or Senior, or a recent 2020 Graduate.
2) A strong work ethic as demonstrated of promptness, professional attitude, team player disposition; you must be out-going and customer-friendly personality, and able to be comfortable making cold calls by phone.
3) Dependable transportation with a valid driver's license, auto insurance and personal health Insurance.
4) Your will be working out of our Alpharetta Georgia location, and sometime remote.
5) Spanish/bilingual fluency is highly desired.
6) You MUST reside within 30 mile from Alpharetta (North Fulton - Forsyth County Area)
Salary is $17.50 - $19.90 per hour (based on prior experience); plus bonuses.
YOU WILL BE SCREENED FOR COVID 19
This position will last 5-8 weeks. STARTS JUNE 2, 2020
Job Type: Marketing Representative
Job Types: Part-time, Temporary, Internship
Salary: $17.50 to $19.90 /hour
Benefits:
Language:
Additional Compensation:
Work Location:
Typical start time:
Typical end time:
This Job Is:
A "Fair Chance" job (you or the employer follow Fair Chance hiring practices when performing background checks)
Schedule:
Company's website:
https://terminalsplusetc/net
Company's Facebook page:
https://www.facebook.com/terminalsplus
Benefit Conditions:
Only full-time employees eligible
Work Remotely:
Temporarily due to COVID-19