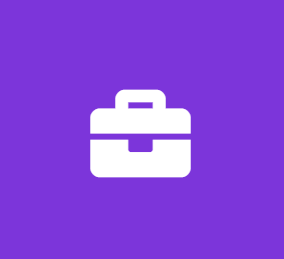 Marketing Internship - Summer 2020
Poolsure
Marketing Internship
Poolsure is launching an inaugural marketing internship position for Summer 2020 .
This position will last from June to August 2020. Due to the ongoing Covid-19 situation, this will be a remote position for the duration of the internship.
Our ideal candidate finds joy in diverse sentence structures and immaculate spelling, takes pleasure in creating aesthetically-pleasing documents, and feels pride in submitting projects that they wouldn't mind seeing on a billboard hung over a Whataburger at lunchtime. We are looking for someone who likes to make things look nice .
If this is you, we encourage you to apply for this marketing internship position. We are seeking to hire ASAP.
Preferences:
We are seeking someone who is in college to pursue a career in marketing.
If you have previous experience in design or writing, particularly if anything you've done has won awards or has been professionally published, that is a plus.
If you believe you are a strong candidate despite anything else we've said, apply anyway.
You must be willing to learn and take critique with grace.
Application Requirements:
*** You must complete and submit all 4 sections to be considered for the position***
1) Submit your resume. Please limit this to one page. There is no need to submit a cover letter, but please complete the following items.
2) Share a Google Slides file with
[email protected]
Title this presentation "Regular Wooden Pencils - ", followed by your first and last initials.
Create a 3-4 slide presentation educating us on why regular wooden pencils are better than mechanical pencils. Make the first slide a cover page. Do not include your name; we will know your name from your email.
We will be looking at aesthetics and clarity.
3) Share a Google Docs file with
[email protected]
Title this document anything, followed by your first and last initials.
Write something explaining any topic of your choice.
Word limit is 200 words, but more is not always better. This is your writing sample.
4) Share a Google Sheets file with
[email protected]
Title this sheet "Animal Data - ", followed by your first and last initials.
Create a basic table with the following 5 pieces of information: a) Hippos are heavy mammals that look gray. b) Ostriches are heavy birds. c) Kiwis are light birds. d) Mosquitoes are light bugs that look black. e) Cats are medium mammals.
Format this table like you are presenting to a group of people.
To learn more about Poolsure, please visit our website at www.poolsure.com.