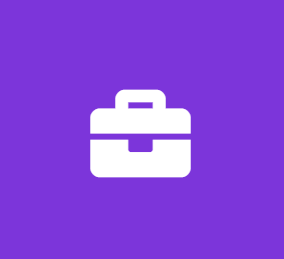 Software Engineer Intern
DSS, Inc.
Software Engineer Internship
The Software Engineer Intern promotes DSS, Inc.'s mission by providing the highest quality software within a structured maturity model environment.
The Software Engineer Intern will:
Be afforded training and mentoring to effectively use the chosen development tools to write new API modules for existing products, APIs for new products, design and develop routines, create and modify files, contribute to project plans, perform product maintenance, and assist in providing solutions to problems as required.
Be a key member of the DSS project team and be involved in all aspects of the application including analysis, requirement documentation, design, development and test site deployment.
Work on web enabling projects for all existing and new projects.
The Software Engineer Intern must:
Be willing to accept coaching in order to remove barriers and have effective working relationships.
In addition, the Software Engineer Intern is responsible for written and verbal communication with other team members, documentation of version notes, technical manuals, work activities and other work processes.
Qualifications
RESPONSIBILITIES:
Developing, building, debugging, coding and testing.
Work on development of new features within existing products.
Work on development of new products.
Contributing to project plans.
Adhering strictly to documentation requirements.
Adhering strictly to update deadlines.
Provides feedback to the development team on a regular basis.
Sharing development experiences.
Ability to sense the importance or impact of issues and situations and take appropriate actions
Ability to work from an organizational perspective as well as independently and as a contributing team member.
Possess excellent listening skills and a commitment to communicating (verbally and in writing) in a clear, concise and timely manner at all times
Ability to organize time effectively while identifying barriers to progress, proposing solutions and setting priorities
Ability to be effective in a rapidly growing organization
Ability to handle large volumes of email (approximately 25 to 50 emails daily).

EDUCATION AND EXPERIENCE:

At least 2 years college.
College, internship or work project experience desired.
Veteran's Administration or Veteran's Health Administration internship/experience highly desired
Knowledge of or experience with E H R (Electronic Health Record) software a plus
.net development skills highly desired