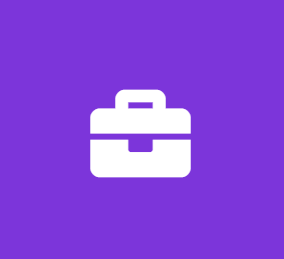 Social Media & Web Marketing Paid Internship
The Michelle Sous Foundation
Marketing Internship
The Michelle Sous Foundation is offering a paid internship for an undergraduate or graduate student during the summer 2020.
The mission of the Foundation is to build the legacy of Michelle Sous, who showed us how one young person can make a difference in the lives of others through her relationship with God and her example of godly living. To do so, the Foundation focuses on supporting youth education and on encouraging and enabling youth to engage with and build their communities. Our programs focus on youth literacy, youth education, marketable skills for employment, and youth innovation and creativity.
As part of its mission to build marketable skills for employment with youth, the Michelle Sous Foundation has created an internship program for the summer of 2020 for a local undergraduate or graduate student in the Northern NJ region. The intern will be paid a modest stipend of $1000 paid over the course of the internship ($500 on July 31st, and $500 on August 31st). The internship may count towards college credit in coordination with your university.
This is a great opportunity to gain experience working for a nonprofit foundation, as well as building experience in web content create and social media marketing. The intern will deal directly with the supervising board member.
The internship will require approximately 10-12 hours per week of work. Internship begins on July 1st through August 31st; intern must be local to Northern NJ. The intern will work remotely with once a month meeting with the Michelle Sous Foundation board via Skype or Zoom, have weekly phone calls with the supervising board member, and a few additional Skype meetings. Meetings may occur on weekends, so intern should have flexibility for this. Intern must have access to a computer, internet connection, and telephone number to be able to accomplish the tasks of this internship.
The Social Media & Web Marketing intern will work with the Foundation to:
· write content for the website and post graphically appealing content on website
· draft email and snail mail newsletters
· develop a content marketing calendar with the Board
· build an audience for the Michelle Sous Foundation social media channels
· create flyers and other marketing materials
· draft content for grant applications
· other duties as assigned
Qualified intern candidates will have the following skills:
· excellent writing and communication skills
· basic graphic design skills
· experience with, or ability to learn to work with a web platform to create, update website content
· ability to use social media for marketing purposes
Please respond to position via Indeed to start application process. Candidates will be asked for phone interview and writing sample if application accepted.
Applications must be received by Sunday, May 31st 2020. Shortlisted candidates will be interviewed by Skype during the following week and will be informed of their status in June. Internship begins July 1st 2020 and ends August 31st 2020. Stipend will be dispensed monthly at the end of each month beginning July 2020, and the final stipend will be paid in August, upon the satisfactory completion of assigned internship tasks.
Job Type: Internship
Salary: $500.00 /month
Education:
Application Question:
Although the work is remote, the intern is required to be located in northern NJ; do you reside in northern NJ?
Work Location:
Benefits:
Work from home
Flexible schedule
Other
This Job Is Ideal for Someone Who Is:
Adaptable/flexible -- enjoys doing work that requires frequent shifts in direction
Detail-oriented -- would rather focus on the details of work than the bigger picture
Achievement-oriented -- enjoys taking on challenges, even if they might fail
Autonomous/Independent -- enjoys working with little direction
This Company Describes Its Culture as:
Detail-oriented -- quality and precision-focused
People-oriented -- supportive and fairness-focused
Team-oriented -- cooperative and collaborative
Schedule:
Company's website:
https://www.michellesousfoundation.org/
Company's Facebook page:
https://www.facebook.com/michellesousfoundation/
Work Remotely:
Temporarily due to COVID-19