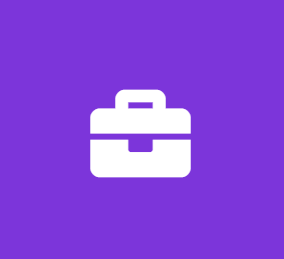 Jr C# Software Developer (TS/SCI)
L3Harris Technologies
Software Engineer Internship
Description:
Job Title: Jr C# Software Developer (TS/SCI)
Job Code: SAS20201405-45575
Job Location: Herndon, VA
Job Description:
During our 120-year history, L3Harris has transformed communications and information technology. L3Harris is a proven leader in tactical communications, geospatial systems and services, air traffic management, environmental solutions, avionics and electronic warfare, and space and intelligence. From ocean to orbit and everywhere in between, we provide mission-critical solutions to connect, inform and protect the world.
On the L3Harris team, your job is to secure the world. We don't work here just for the advanced technology and equipment: we work here because we know what - and who - we're protecting! From families to the intelligence community, and from our climate to our men and women in uniform - we're making the world a safer place!
Essential Functions:
The Software Developer will be a member of a dynamic software engineering team supporting a wide range of development needs across multiple platforms for C#, .NET, and HTML 5. The engineer will work across cloud environments and traditional servers, as well as on desktop environments. Windows and Linux systems are typical. The Engineer will be working with agile development methodologies, as well as modern IDEs, build tools with dependency management, source code management, automated testing, task tracking, and documentation.
Developing software architecture, requirement analysis, selection and evaluation of COTS and GOTS tools, implementation and system integration activities (with both new and legacy systems)
Acting in a support role for software engineering and big data analytics to build a large highly complex software system using best practices in the industry
Researching new technologies for future enhancements and implement as required
Developing software code for a Unix or Linux Environment, using unit test framework, build automation, and source code version control management tools

Qualifications:
Active TS/SCI security clearance
B.S. degree in Software Engineering, Computer Engineering, Computer Science or related technical field.
0-1+ years of object oriented design and programming experience
0-1+ years of .NET/C# programming experience
0-1+ years of experience with Microsoft Visual Studio General User Interface (GUI) forms
Preferred Additional Skills:
Current TS/SCI clearance with a CI Polygraph
Experience with modern web client technologies (e.g. HTML5, WebGL) and IDEs.
Experience with Application and Web Server technology (e.g. Apache Tomcat, Node.JS, RESTful