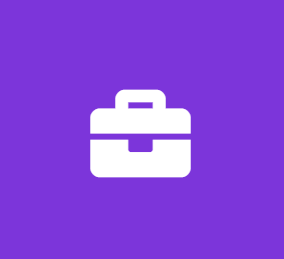 Beauty Content Marketing Agency Intern
Glossy Type LLC
Marketing Internship
Glossy Type, a content marketing agency for beauty brands, is looking for a summer intern. This is an exciting opportunity for the right candidate! You will be developing and executing inbound marketing strategies including social media, blogs, and lead generation. If you don't know how to do that, don't worry – you'll learn! We will work together to develop KPIs and marketing strategies.
This role is fully remote, and you will be asked to repeatedly step outside of your comfort zone to learn new things and take on new responsibilities. If that scares you, don't apply! This is definitely a role for self-starters only.
At the end of the summer, we'll help you prepare a case study of your success in this role to take to job interviews in the future. This position also has the possibility to become a full time role.
Responsibilities
Design content marketing strategies and set short-term goals
Undertake content marketing initiatives to achieve business targets
Write and upload blog posts and social media posts
Manage social media channels (Instagram, Pinterest, Facebook)
Create and maintain and content marketing calendar
Create, send, and optimize email newsletters
Grow our email list
Cold pitching potential clients
Skills
Proficiency in Google docs
Interest in and understanding of social media and blogging
Excellent writing and communication skills (in English)
Requirements
A strong desire to take initiative and learn new skills
A passion for beauty, writing, and marketing
Current student or recent graduate
Major in English, Marketing, or relevant field
Writing sample to demonstrate your skills
Available 20 hrs per week Monday - Friday
Your own computer and a phone
Starts June 1, 2020
Job Type: Internship
Salary: $15.00 /hour
COVID-19 considerations:
We have always worked remote and will always work remote. It's kind of our thing.
Education:
High school or equivalent (Required)
Language:
Work authorization:
Application Question:
Please include a link to a writing sample. A Google doc is fine.
Work Location:
Benefits:
Internship Compensation:
This Job Is:
A good job for someone just entering the workforce or returning to the workforce with limited experience and education
Schedule:
Company's website: