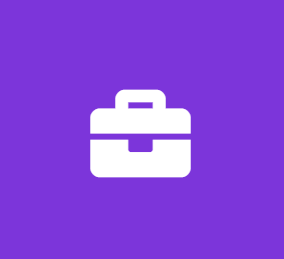 Internet Developer I (Full-Stack)
MartinFederal Consulting LLC
Software Engineer Internship
COMPANY OVERVIEW
Founded in 2007, MartinFederal has provided the U.S. government with customer-focused, performance-based solutions using technology and an empowered workforce as an engine to drive its customers' missions. Headquartered in Huntsville, AL, MartinFederal is one of a very small percentage of 8(a)'s and SDVOSB's providing high-tech solutions to the Federal Government.

Our goal is to attract the best and brightest within their field. We work hard to bring a robust benefits package, fair pay, and to create a work environment that recognizes success, encourages community involvement, and promotes personal and professional growth. Consider joining our team today!

SUMMARY OVERVIEW
MartinFederal has an opening for an entry-level Full-Stack Developer to join our team of talented and diverse individuals. This role will directly support the Energy Systems division at Argonne National Laboratory (ANL).

The Energy Systems division at Argonne National Laboratory pursues applied research and development to strengthen the economy, enable energy independence, mobility, and national security. The division conducts research, development, and demonstration from bench through development based on critical alliances/partnerships with industrial partners, universities, other national laboratories, and other Argonne divisions/directorates.

The selected candidate will develop and implement life-cycle analysis and techno-economic modeling tools for assessing the economic and environmental sustainability of alternative transportation fuels and vehicle systems. Expand the scope of the models to encompass emerging applications related to new fuels and powertrain technologies, vehicle manufacturing, infrastructure build up, and other stationary applications.


ESSENTIAL FUNCTIONS
Provide Full Stack Software Development support, which includes utilizing C#, Javascript, PHP, VB, HTML and XML.
Develop internal and client facing web apps, web pages, and manage a MySQL backend database
Develop and implement life-cycle analysis and techno-economic modeling tools for assessing the economic and environmental sustainability of alternative transportation fuels and vehicle systems
Expand the scope of models to encompass emerging applications related to new fuels and powertrain technologies, vehicle manufacturing, infrastructure build up, and other stationary applications
The candidate is expected to work with GREET, VISION and AFLEET tools, and make desired modifications for model users
The candidate needs to be self-motivated and work well within a team as well as alone, have good troubleshooting abilities, and good communication skills are important.
This role requires independent work (30% of the time) and collaboration with Team Leads (25% of the time).
QUALIFICATIONS
US Citizen
One to three years of relevant internet development experience
Considerable experience working as full stack developer
Considerable skills and experience with programming languages including C#, Javascript, PHP, VB, HTML, and XML
Considerable skills using computer algorithm development methodologies
Considerable knowledge of engineering concepts and procedures, with emphasis on meeting the needs of the developed software user community
The candidate needs to be self-motivated and work well within a team as well as alone, have good troubleshooting abilities, and good communication skills are important
PHYSICAL REQUIREMENTS / ENVIRONMENTAL CONDITIONS
General office environment.
The work area is adequately lighted, heated, and ventilated. Some walking, standing, bending, reaching, and carrying of light items such as papers and books.
Requires sufficient to operate a keyboard, telephone, and other office equipment.
OTHER DUTIES
This job description is not designed to cover or contain a comprehensive listing of activities, duties or responsibilities that are required of the employee for this job. Duties, responsibilities and activities may change at any time with or without notice.

MartinFederal is an Equal Opportunity/Affirmative Action Employer. All qualified applicants will receive consideration for employment without regards to race, color, religion, religious creed, gender, sexual orientation, gender identity, gender expression, transgender, pregnancy, marital status, national origin, ancestry, citizenship status, age, disability, protected Veteran Status, genetics or any other characteristics protected by applicable federal, state or local law.

If you are a qualified individual with a disability or disabled veteran, you have the right to request a reasonable accommodation if you are unable or limited in your ability to use or access MartinFederal's current openings as a result of your disability. You can request reasonable accommodations by calling 855.212.1810. Thank you for your interest in MartinFederal Consulting.