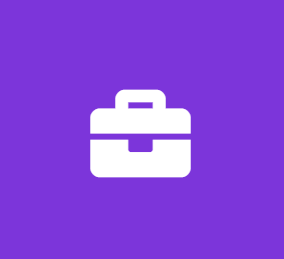 Intern Web and Mobile Application Developer
Net Global Enterprises, LLC
Software Engineer Internship
Net Global Enterprises, LLC is currently looking for a passionate, teachable, and skilled Mobile/Web Application developer intern to join our Product Development Team. We are looking for someone who can think outside the box and provide creative ideas, user interface solutions, and design engineering to achieve specific product goals. We currently develop software for commercial and retail industries in the area of Supply Chain & Logistics, Technical Recruiting, B2B, and B2C consumer categories. We also provide direct hire opportunities for those individuals who demonstrate growth potential with our company.
You will be working closely with your team and colleagues alike. The building and designing of the company's products and the software will be ongoing. You will be working on real-world project scenarios in partnership with Tech-Startups, to technology operations in large companies.
We are looking for someone who is intuitive, innovative, action-oriented, and always challenges the status quo.
We have a diverse culture of individuals who embrace their uniqueness by sharing a vision that we all embrace. Here at NGE, we value the common good in all of us with a philosophy of substance over appearance, character over status, and lasting achievements over short-term gains.
Responsibilities
Create a responsive application user interface (UI) along with engaging user experience (UX).
Design and develop high performance and dynamic business apps to ensure the best ROI, keeping in view with your business requirements.
Develop highly engaging game apps with advanced coding, designing, and testing to turn your game idea into a profitable business.
Develop rich, immersive, and interactive Augmented Reality (AR) and Virtual Reality applications for your users to stay connected with your content.
Develop Accelerated Mobile Pages (AMP) for improved viewership of your content by bringing down the load time while keeping the integrity of your content.
Migrate or upgrade your existing applications to the newer and advanced versions securely without any downtime or loss of application data.
Developing basic HTML and CSS websites for mobile optimization.
Developing iOS apps, coding in C#, and Objective-C / Swift.
Optimizing Web pages for user engagement and conversions.
Website content and multimedia updates.
Requirements
You are either a recent graduate of BS or MS in Computer Science or completing the program, and or working in a related technical field.
Solid understanding of Swift Language (Apple iOS).
API integration to mobile apps (via JSON).
Strong analytical, debugging, and problem-solving.
HTML 5 / Javascript, Typescript, CSS, React.
Incorporate website design/wireframe in Wordpress and Swift
Object-Oriented PHP skills at most scales.
Proficiency in Node.js, Angular (v7 or higher), PHP, Ruby on Rails, and ASP. Net.
Note: This is a non-salary internship, that will have other forms of compensation, such as revenue sharing, product launch stipend, possible commission, and/or bonuses from the sale of software subscription services.
Job Types: Full-time, Part-time, Internship
Experience:
Software Development: 2 years (Preferred)
Education:
Language:
Work authorization:
Application Question:
Are you able to start working remotely within 1-2 weeks? (Yes/No)
Additional Compensation:
Work Location:
Benefits:
Professional development assistance
Hours per week:
This Company Describes Its Culture as:
Detail-oriented -- quality and precision-focused
Innovative -- innovative and risk-taking
Aggressive -- competitive and growth-oriented
Outcome-oriented -- results-focused with a strong performance culture
People-oriented -- supportive and fairness-focused
Team-oriented -- cooperative and collaborative
Job Types: Internship, Contract, Commission
Salary: $0.00 /hour
Education:
Language:
Additional Compensation:
Commission
Bonuses
Other forms
Work Location:
Benefits:
Flexible schedule
Professional development assistance
Other
This Job Is Ideal for Someone Who Is:
Dependable -- more reliable than spontaneous
People-oriented -- enjoys interacting with people and working on group projects
Adaptable/flexible -- enjoys doing work that requires frequent shifts in direction
Detail-oriented -- would rather focus on the details of work than the bigger picture
Achievement-oriented -- enjoys taking on challenges, even if they might fail
Autonomous/Independent -- enjoys working with little direction
Innovative -- prefers working in unconventional ways or on tasks that require creativity
High stress tolerance -- thrives in a high-pressure environment
This Company Describes Its Culture as:
Detail-oriented -- quality and precision-focused
Innovative -- innovative and risk-taking
Aggressive -- competitive and growth-oriented
Outcome-oriented -- results-focused with strong performance culture
Stable -- traditional, stable, strong processes
People-oriented -- supportive and fairness-focused
Team-oriented -- cooperative and collaborative
This Job Is:
A good job for someone just entering the workforce or returning to the workforce with limited experience and education
A job for which people with disabilities are encouraged to apply
Schedule:
Company's website:
Benefit Conditions:
Waiting period may apply
Only full-time employees eligible
Work Remotely: