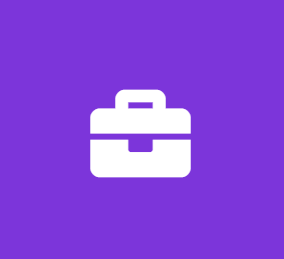 Software Engineer Intern (AFRL OH)
Aptima
Software Engineer Internship
In the age of technology, the human is the last frontier for innovation. Aptima's mission is to engineer tools and systems that increase human capabilities. Aptima's scientists study how humans think and learn in today's technology-rich, networked environments, and apply that knowledge to solve problems and provide solutions in defense, homeland security, healthcare, aviation and cyber security. Aptima's solutions span the human continuum from the micro to the macro from the neural/individual level up to teams, large groups, and complete societies.
About the position: Aptima is seeking a year-round (20 hours a week) undergraduate student intern onsite at the OH office and at AFRL in OH to provide Software Engineer support. The software tools we are developing provide a variety of services within distributed training events, including human performance measurement capabilities, instructor control station, data analytics, warehousing and learning assessment.
This position will be mentored by senior engineers and offers an excellent opportunity to expand your career knowledge and gain valuable experience solving complex software engineering problems while working in a leading-edge Research and Development environment.
In this role, you will assist in the following areas: software development and maintenance, technical writing to include user guides and operations manuals and software and system unit testing.
Requirements:
US Citizen
Have at least 1-2 year(s) of progress toward a BS degree in Computer Science, Computer Engineering, Aerospace Engineering, Electrical, Mechanical engineering or a related field.
Familiar with object-oriented programming, user interface development and able to work on small to medium-sized software projects.
Knowledge of some or most the following Java, C++, C#, Node.js, ELK stack, MQTT, AWS, and the NetBeans and/or Visual Studio development environments.
Development of UI elements, building upon existing architectures and code maintenance and testing.
Understanding of software development best practices and user experiences.
Knowledge of Microsoft Office applications including PowerPoint, Word, and Excel.
Ability to work well in a team environment and to learn rapidly via formal and informal training and instruction.
Excellent communication skills, both written and oral, which will be examined by during the interview process as well as providing examples such as written work samples
Working Conditions (ADA accommodations may be sought):
Unless otherwise agreed to in writing or authorized under policies of the Company, the employee must report each working day to one of Aptima's places of business to conduct their employment activities. All use of leave time and Aptima's work-at-home policy shall be reasonable and within the intended scope of the policy.
All commutes to an employee's assigned Aptima place of business will be made without expectation of travel per diem.

All applicants selected will be subject to a background check and must meet eligibility requirements for access to classified information.
Aptima, Inc. participates in the US Government E-Verify Program. For more information, click on http://www.uscis.gov/e-verify.
EOE MINORITIES/FEMALES/PROTECTED VETERANS/DISABLED
No relocation assistance for this position.