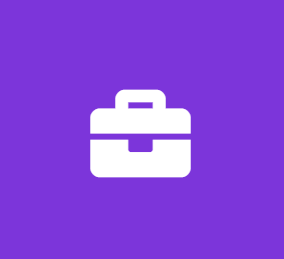 Marketing Assistant or Marketing Intern
McIlvaine Home Team with Keller Williams Realty
Marketing Internship
A top producing real estate team located in Falls Church, Virginia, is hiring a Marketing Assistant. The mission of the McIlvaine Home Team is to provide the premier customer service experience for each home seller and home buyer we work with. Knowledge we've gained through years of working in the local market empowers us to provide our home buyers and sellers with the advice they need to make informed decisions. Whether it's selling a home, searching for a home, or negotiating a contract, each member of McIlvaine Home Team is an experienced real estate professional who applies their expert skills to each step of the process to help each client achieve an outstanding result. Our Vision is to Transform Lives and Communities through the use of Real Estate. Our values are God, Family, then Business. At McIlvaine Home Team, we focus on creating client success stories that results in building client advocates that continue to refer their friends and family to us. We believe in giving back to the community we serve.
This is an entry-level marketing position with advancement opportunity, ideal for a current college student or recent graduate pursuing Public Relations, Marketing, and/or Graphic Design. This person possesses persuasive writing skills, has knowledge of branding, and is comfortable posting across multiple platforms and knows how to get the user to interact with the published content. branding, and social media. We hope to hire a creative candidate who is highly motivated, positive/energetic attitude, and passionate about creating fresh new content to share with our clients, prospects, and community.
This is not a fully remote role - there are responsibilities to be in office a day or two a week for part of the day every week. This position has bonus and multiple advancement opportunities.
Duties / Responsibilities:
Develop a company message that can be duplicated in print and online to clients and prospects
Create and/or improve print, email, and online marketing material
Write content and manage execution for multiple monthly and quarterly print and email pieces
Manage monthly execution of print and e-newsletter
Update and maintain McIlvaine Home Team's social media presence, including daily monitoring, posting, scheduling, and reporting
Update organization website using WordPress with current events, relevant news, company updates, blogs, etc.
Write a monthly blog with direction from management.
Create and manage a monthly marketing calendar
Attend a weekly and monthly planning meeting with leadership
Collaborate with staff on new ideas, directions, and tools for marketing and communications
Qualifications:
Completed or working toward a college degree (junior level and up), preferably in a related field (e.g., English, Marketing/Communications, Advertising or Public Relations)
Previous internship or related experience in marketing or communications a plus
Understanding of the basic principles of public relations and/or marketing
Possess excellent written and oral communication and interpersonal skills
Genuine enthusiasm for creating compelling marketing materials to support McIlvaine Home Team
Strong attention to detail
Commitment to the continuous improvement of service quality and the organization's mission
Self-starter, good time management, creative, with ability to communicate in a professional manner
Firm grasp of social media tools and platforms including Facebook, Instagram etc.
Knowledge of WordPress
Must be computer literate (working knowledge of databases and Microsoft Office Suite
Ability to work well independently, and within a team
Ability to be resourceful while completing tasks and projects individually in a team environment
Proficiency in Adobe InDesign and Photoshop highly desired.
Knowledge of WordPress, website content management, and graphic design a plus
Knowledge of video editing and YouTube SEO a plus
Benefits:
Flexible schedule
Bonus potential
Potential for increasing responsibilities and pay with a potential movement to full-time
Job Type: Part-time with potential advancement towards full-time
Job Location: Falls Church, VA with some hours available to be worked with remotely
Required Education: Associate/Bachelors in progress
Job Types: Part-time, Internship, Contract
Salary: $15.00 to $19.00 /hour
Experience:
Writing Skills: 3 years (Required)
Social Media Management: 1 year (Required)
Marketing: 1 year (Required)
Contract Renewal:
Full Time Opportunity:
Additional Compensation:
Work Location:
Benefits:
Work from home
Flexible schedule
Typical start time:
Typical end time:
Internship Compensation:
This Job Is Ideal for Someone Who Is:
Adaptable/flexible -- enjoys doing work that requires frequent shifts in direction
Autonomous/Independent -- enjoys working with little direction
Innovative -- prefers working in unconventional ways or on tasks that require creativity
This Company Describes Its Culture as:
Outcome-oriented -- results-focused with strong performance culture
This Job Is:
A job for which military experienced candidates are encouraged to apply
A good fit for applicants with gaps in their resume, or who have been out of the workforce for the past 6 months or more
Open to applicants who do not have a college diploma
A job for which people with disabilities are encouraged to apply
Schedule:
Company's website:
Company's Facebook page:
https://www.facebook.com/mcilvainehometeam
Benefit Conditions:
Waiting period may apply
Only full-time employees eligible
Work Remotely: