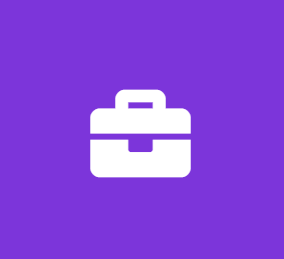 intern for full stack web developer position
Piroshky Baking Company, LLC
Software Engineer Internship
Catch22delivery.com - Intern for full stack web developer will assit IT department in various tasks
Outline of Essential Job Responsibilities /Functions to Include but not Limited to:
· Work to be performed on only company provided equipment and considered to be highly confidential
· Create, adjust and update company managed wesbites daily
· Create, adjust and update various scripts
· Create , adjust and update various static website templates
· Research, test, implement and improve new plugins.
· Troubleshooting for any issues found on company managed websites .
· Update and create system documentation in Github as needed.
· Code writing for company managed websites.
· Assist in UI development as needed.
· Update schedule availability on Homebase in timely manner
· Clock in on Homebase when working
· Take your lunches and breaks according to law
· Communicate with supervisors
· Performs other related duties as assigned
· Keep Company information Confidential
· Skills required: PHP, JavaScript, git, GitHub, command line
· Skills preferable: Python, HTML5, CSS3, Microsoft Excel, VS Code, WordPress
· System preferences: MacOS is preferable- company will provide you with a machine .
Supervisory Responsibilities:
Other Functions and Responsiblities:
o Display an affinity for our products, core values, and company philosophy.
o Work a flexible work schedule including nights, weekends and holidays as needed
o Work well remotely with your team
o Show reliability
o Represent the company with friendly customer service.
o Attend team meetings
Qualifications:
US Citizen or Person authorized to work in the US per E-verify guidelines
Be able to stay calm under pressure
Demonstrate ability to think creatively, open to change and new ideas
Ability to take action, even under circumstances when explicit or consistent direction is unavailable
· Excellent verbal and written communication skills.
· Excellent interpersonal and customer service skills.
· Excellent organizational skills and attention to detail.
· Strong analytical and problem-solving skills.
· Proficient with Microsoft Office Suite or related software.
· Proficient in PHP, WordPress, git, GitHub, command line, Python, JavaScript, HTML5, CSS3, Microsoft Excel, VS Code,
Willingness to learn and adapt as business needs do as well.
Working Environment, Physical Demands:
Have good internet access
Prolonged periods of sitting at a desk and working on a computer.
Must be able to lift 15 pounds at times.
About Piroshky Baking Company - Management company for Piroshky Piroshky bakery and Catch22delivery
Piroshky Piroshky :
Established in 1992, our bakery has been serving the Seattle area for almost 30 years
Catch22delivery:
Catch 22delivery is a FREE HUB that provides direct line between consumer and restaurant that is open, transparent and inclusive. C22D gives power back to restaurants. Just because we live in online world, it doesn't mean we have to get rid of the original ways of buying directly from businesses that you love.
Opposite of any tech start up, we launched it from desperation of keeping jobs available and now we are trying to fix it while being on display of the public– like a social experiment of what a small business has to do to survive.
Using 3rd party platforms was almost the only way for businesses to expose their online presence, but that exposure came at almost 33 % fees and still had liabilities attached– bad drivers, incorrect orders, 3rd party platform mistakes, taxes, food quality, etc.
Most owners don't have time to promote or create adequate web presence, and last few years it has been taken away, even if they create a website that is robust– it's useless because a consumer would most likely choose 3rd party platform.
We have the goal to help these businesses re-introduce themselves to their customers and deliver their product. We WILL BE HAPPY for them to not need Catch-22 anymore once their website traffic increases!"
Job Type: Part-time
Salary: $0.00 /year
Experience:
software development: 2 years (Required)
PHP: 1 year (Preferred)
javascript: 1 year (Required)
Additional Compensation:
Benefits:
Schedule:
Monday to Friday
Weekends required
Other