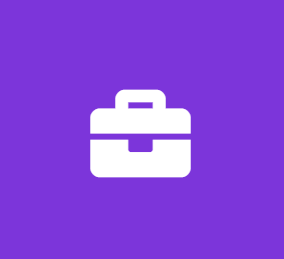 Marketing Internship - Paid
Boston Salads/Lighthouse Soups
Marketing Internship
Marketing Intern
Please see application instructions at the bottom. INDEED APPLICATIONS CANNOT BE ACCEPTED.
Boston Salads/Lighthouse Soups and Chowders is a growing company that makes healthy, delicious salads, soups, deli entrees and desserts. We are also a regional distributor for Dietz and Watson deli products. We are proud of our product, our three Boston locations and our fabulous local Boston area employees. Learn more about us at http://www.bostonsalads.com. We offer free parking and we are a 10-minute walk from the Andrew Red Line T station.
The Marketing Intern will work closely with the VP, Sales and sales team to implement marketing plans designed to increase and maintain existing business and interact with product teams at Boston Salads. The Marketing Intern will partner effectively with the sales team to create and produce marketing materials through effective graphic design (InDesign; Front Page) and online presence. This position is heavy on graphic design and is an excellent starter role for a rising junior or senior with a marketing major.
Hourly position – 20 to 25 hours per week; compensation $17/hour to start, which includes $2/hour COVID pay until we are through this crisis. Pay then will be $15.00/hour.
Hours can be somewhat flexible to meet your schedule.
We would like to fill this internship quickly.
Specific Duties/Skills:
- Marketing/Graphic Design needs as assigned
- Update and maintain spec sheets in PowerPoint
- Design booklets, flyers, tags, and other print material as needed
- Assist the sales department with point-of-sale material and other print material as needed
- Work with QA team to ensure accurate labeling, packaging, etc.
- Place and manage merchandise orders
- Update and maintain company website with WordPress
- Photograph food products with digital camera
- Edit and retouch photos in Photoshop
- Update and manage social media accounts
- Point person for marketing printing/copying
- Create graphics for social media
- Office tasks as assigned
Requirements:
- Current student in Bachelor's program in graphic design, marketing, or related fields
- Must be able to work for any US employer indefinitely without sponsorship
- One year experience in working with print design; one year experience in basic graphic design
- Highly computer literate; must be fluent in Adobe Suite (primarily Photoshop, InDesign, Illustrator)
- Polished, mature communication skills (written, verbal, email, phone); as evidenced by formatted cover letter and resume
- Slave to accuracy and detail; good proofer
- Demonstrated time-management (juggling) skills
- Photography skills and experience
SHOW YOUR STUFF! To be considered, email designed, non-generic cover letter and resume to careers AT bostonsalads DOT com. Thank you.
Job Type: Internship
Salary: $17.00 /hour
Language:
Work authorization:
Application Question:
Per our application instructions, have you emailed your designed/formatted cover letter and resume to careers at bostonsalads dot com?
Benefits:
Schedule:
Company's website:
Work Remotely: