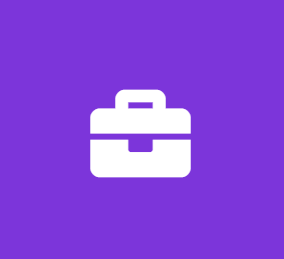 Growth Marketing Intern
VCV.ai
Marketing Internship
GROWTH MARKETING INTERNSHIP PROGRAM 2020
VCV is a full-cycle pre-screening service, which means that it as an AI-powered Robot-Recruiter that searches for candidates, calls them with questions using voice recognition, and then invites them to record a video interview and gives a test. All features are flexible and can be easily adjusted to company's needs. Find out more at vcv.ai. We have had more than 350.000 video interviews with job seekers all over the world.
The goal of the Growth Marketing Internship Program at VCV is to provide an opportunity for real-world application of growth marketing concepts and digital marketing practices learned in the academic environment. The essential part of the program is to learn how the HR market works and what is trending in HRtech in 2020; how AI-based tools are applied to human resources and what is perspective for the market.
Overview & interaction
The position is remote and the program goes fully online with active participation and engagement from the company's team members.
The Internship Program is unpaid.
Each week focuses on 1-2 directions which will be updated each Monday; daily task schedule is provided
The program includes the theoretical part: articles, learning materials from the real business practices etc. that accompany the daily tasks
There are KPI that you need to accomplish within a week
Duration of the program is 1 month. After 1 month, the interns with the highest KPIs (accomplished KPIs within the internship, Active community member, satisfying the deadlines) will get an opportunity to lead the next cohort of the interns, lead the program, coach and train.
Flexible working hours (not less than 20 hours)
Feedback collection on Fridays (weekly reports)
Remote work but real experience, real team and real business cases
There is a project that you need to accomplish throughout the program. Choose one of the three given directions: Content Marketing, Viral Marketing Strategy Development and Strategic Partnership Management.
What we offer
Work from home/remote; the ability to create your own schedule
Comprehensive ongoing training
Work/life balance
Certificate of Internship/Experience
References and Recommendation Letter
Pre-Placement Offer letter (if eligible) after 2 month for the position of Junior Growth Marketing Manager
Job Type: Internship
Salary: $0.00 /hour
Education:
High school or equivalent (Preferred)
Work Location:
Benefits:
Work from home
Flexible schedule
Professional development assistance
Other
This Company Describes Its Culture as:
Innovative -- innovative and risk-taking
Aggressive -- competitive and growth-oriented
Outcome-oriented -- results-focused with strong performance culture
People-oriented -- supportive and fairness-focused
This Job Is:
Open to applicants under 18 years old, provided it is legally allowed for the job and location
A "Fair Chance" job (you or the employer follow Fair Chance hiring practices when performing background checks)
A good fit for applicants with gaps in their resume, or who have been out of the workforce for the past 6 months or more
A good job for someone just entering the workforce or returning to the workforce with limited experience and education
Schedule:
Company's website:
Company's Facebook page:
https://www.facebook.com/vcvaibot/