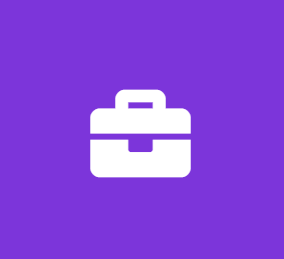 Software Engineer Internship ( Unpaid)
The Talentbooth
Software Engineer Internship
Job Description
TalentBooth is a Startup marketplace for venture-backed startups that are looking to grow their team with talented candidates. We're a partner in scaling your company and culture, powered by Diversity & Inclusion.
Our Goal: we're disrupting the recruitment space by eliminating the back and forth between client and external recruiter, with a simple click to update the candidate pool in the interview process.
Our Promise: We deliver excellent client & candidate services by fulfilling the details of each role requirements: from salary, location, years of experience, industry to target, and more. Our vetting strategy uses a performance-based interview process to reduce the time spent on training and decrease turnover rates. Talentbooth clients cut hiring time in half, and scale with highly qualified candidates.
We are seeking a Software Engineer Intern to join our team immediately! You will analyze large amounts of raw information to find patterns that will help improve our company. We will rely on you to build data products to extract valuable business insights
Required Skills:
Experienced with WordPress (themes, shortcode, function, etc)
Experienced with PHP, SSL, and back-end provisioning
Bugfix, QA, problem solve
Some experience with Adobe Suite skills: Photoshop and Illustrator
Demonstrated dedication to producing clean code that validates and follows industry coding style standards
Strong debugging and problem-solving skills
Ability to work in a changing environment
Excellent organization and communication skills, both verbal and written
Qualification:
Must be able to provide a current online portfolio
Ability to think and work independently with minimal supervision
Good organization and problem-solving skills are mandatory
Ability to work on multiple projects with competing deadlines
Excellent writing, speaking, and communication skills
Ability to learn new skills and assume new responsibilities
Should also be familiar with Responsive Design and SEO Standards
Job Type: Internship
Salary: $0.00 to $10,000.00 /year
Experience:
Software Development: 1 year (Preferred)
Education:
Work authorization:
United States (Preferred)
Work Location:
Benefits:
Schedule:
Monday to Friday
Day shift
Company's website: