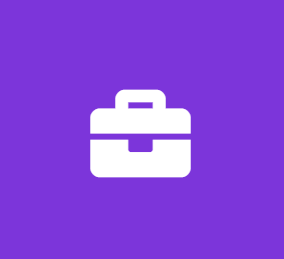 Sales/Marketing Summer Internship (Work from home)
Sidelines Sportswear & Promotions
Marketing Internship
COLLEGE INTERNSHIP PROGRAM (WORK FROM HOME)
Internships offer students opportunities to gain real-world experience and hands-on career development. At Sidelines, we want to provide students an opportunity to develop and build a base supporting their academic endeavors, the student's future will profit, not only through increased employment opportunities, but also through better application of knowledge during the initial stages of career development. Our internships are designed for success with careful on-the-job coaching and regular feedback on successes and improvement opportunities.
By the end of the internship, our hope is that you will have:
Applied your knowledge, skills, experience to a work environment;
Advocated for your own learning in alignment with internship goals;
Demonstrated professional skills in the workplace;
Built and maintained positive professional relationships;
Demonstrated awareness of community and/or organizational issues;
Identified, clarified and/or conformed professional direction as it relates to your academic studies and future career paths;
Developed strong networking/mentoring relationships.
Description
Sidelines Sportswear & Promotions is a premier sportswear and promotional company that services corporations, schools and universities with their sportswear and promotional needs. Our research teams are dedicated to finding the perfect products that you need to help promote your company.
Responsibilities
Help develop market strategies that interest the community
Drafting, editing and creating content for advertisements
Update the business website
Assessing, developing and updating current media campaigns
Updating social media pages including Facebook page/Twitter feeds, blog posts, ect.
Updating and controlling inventory
Requirements
College students looking for a position in a marketing/advertisement company. Must be working towards a Bachelors degree and must be a full-time student. Must have strong communication and organizational skills, creative thinking, research and some administrative skills.
Internship requirement is 10+ hours per week during the semester.
Job Type: Internship
Salary: $10.00 to $12.00 /hour
Experience:
marketing college classes: 1 year (Preferred)
selling clothing: 1 year (Preferred)
sales: 1 year (Preferred)
web design: 1 year (Preferred)
marketing: 1 year (Preferred)
Work Location:
Benefits:
Internship Compensation:
Schedule:
Company's website:
www.sidelinessportswear.com
Work Remotely:
Temporarily due to COVID-19