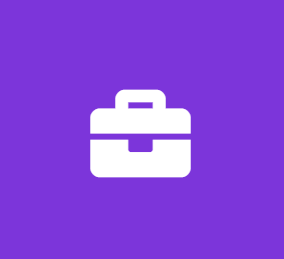 Jr. Web and Software Developer
RIVA Solutions, Inc.
Software Engineer Full Time
Description:
Title:
Jr. Web and Software Developer
Location:
Rockville, MD
Duration:
5 years
Terms:
Full-Time
Clearance:
All qualified candidates must be able to undergo a background check
Travel:
0%
Position overview:
RIVA Solutions, Inc. (RIVA) is looking for a Junior Web and Software Developer with 4+ years of experience in the following areas to support a contract with the Department of Health and Human Services (HHS) Office of the Chief Information Officer (OCIO).
Requirements:
Required Experience:
Experience with Software and Database Development Work
Knowledge and Experience with .NET, Sharepoint2013, TFS, J2EE, Java Knowledge and Experience with Oracle, MS SQL Server 2016 and MS Access Strong Knowledge and Experience with EPLC and Software Development processes Working Knowledge and Experience with MS Azure DevOps Server technology
Knowledge and Experience with Agency Information Security, FISMA, NIST security controls, and Section 508 standards
Ability to work with HHS partners and teams in a professional, responsive and technically competent manner
Knowledge and Understanding of Technical vulnerability analysis to include web application scanning and and network/host-based scanning to validate system readiness for ATO, IATT and adhoc scanning.
About RIVA:
RIVA Solutions, Inc. is a rapidly growing provider of information Technology and Program Support Services to the United States Federal Government. Headquartered in McLean VA, RIVA has over 400 employees in 20+ states across the US. As we continue to expand our services within Management Consulting, STEM, Cyber AI and Robotic Process Automation, we are looking for highly qualified people to join and thrive with us. VivaLaRIVA!
RIVA is an Equal Opportunity Employer. All qualified applicants will receive consideration for employment without regard to race, religion, color, sex (including pregnancy, gender identity, and sexual orientation), parental status, national origin, age, disability, family medical history or genetic information, political affiliation, military service, or other non-merit based factors.