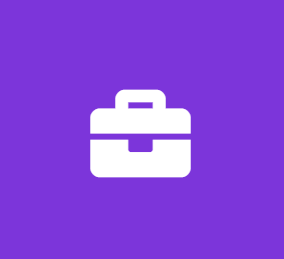 Social Media Intern
Silesky & Company, LLC
Marketing Internship
We are a Baltimore-based full-service marketing agency with a unique blend of strategic, media, creative, and digital services.
We are looking for a bright, creative college student, interested in digging deeper into online advertising, search engine marketing, social media, digital creative video production, analytics, and more – all the things marketing and creative professionals need to experience and thrive in today's ever-changing marketplace.
An internship at Silesky & Company is a foot in the door. We train our interns to become expert interactive marketers so they can work for our company.
Internship Responsibilities include: * Provide daily support for the Social Media Department * Source and write social media content for clients on Facebook, LinkedIn, Google+ etc. * Help increase clients' fans and followers through outreach activities * Conduct social media research for clients, as needed * Learn about social media best practices including increasing fan engagement, improving website traffic, and delivering an extraordinary member experience * Write for the Silesky & Company, Marketing Maverick blog, discussing industry trends and news and much more.
Are you a Sophmore or Junior in college with a minimum GPA of 3.3 * Have taken or will be taking advertising and/or marketing courses that are directly related to Social Media trends today? Do you have outstanding written communication skills? Are you able to work independently and efficiently as well as in team environments? Can you manage your time wisely?
This position requires a minimum of 15 hours per week and will grow as the client's portfolio grows. Your commitment of time needs to be between the hours of 9 am and 5 pm, Monday through Friday and can be flexible to work around a school schedule, for the ideal individual. This is a paid internship. Please include cover letter and a recent writing sample, any social media experience you may have and your specific interests in Marketing and Adveritising.
Job Types: Part-time, Internship
Salary: $15.00 /hour
Experience:
social media: 1 year (Preferred)
work: 1 year (Preferred)
social media marketing: 1 year (Preferred)
Work Location:
Benefits:
Work from home
Flexible schedule
Professional development assistance
Hours per week:
Internship Compensation:
This Company Describes Its Culture as:
Detail-oriented -- quality and precision-focused
Innovative -- innovative and risk-taking
Outcome-oriented -- results-focused with strong performance culture
People-oriented -- supportive and fairness-focused
Team-oriented -- cooperative and collaborative
This Job Is:
A good fit for applicants with gaps in their resume, or who have been out of the workforce for the past 6 months or more
A good job for someone just entering the workforce or returning to the workforce with limited experience and education
Open to applicants who do not have a college diploma
Schedule:
Monday to Friday
No weekends
Company's website:
Company's Facebook page:
https://www.facebook.com/LessIsMoreMarketing/
Benefit Conditions:
Only full-time employees eligible