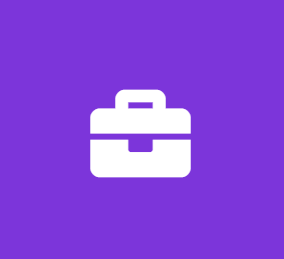 Digital Marketing Intern - Fall 2020
3:5Creative[s]
Marketing Internship
3:5 Creative[s] is an innovative new start up, creative agency and art based digital platform. We've been in operation since Jan. 2017. We strive to develop engaging and thought provoking Marketing and social content for Brands that resonates with their specific audience. You must have an ability to think outside the box. We're looking for someone hungry, driven, and looking to get into the marketing industry in NYC. So, we're seeking a Marketing Intern who will gain experience and learn about the Marketing strategy, analytics, account management and social media. You will work closely as a team with our staff with a focus on helping you reach your personal career goals. Please note that the internship is unpaid, but a student may seek credit for school. Possibly could be some travel included where all expenses will be paid by 35 Creatives.
**Responsibilities and Duties**
3:5 Creative[s], is distributed across Facebook, Twitter, Instagram, YouTube, and soon Snapchat, as well as on the web. Our social media accounts are the face of our brand, and our social media interns play an integral role by helping to run our growing network.
We are looking for a strong candidate to join the Account Management/Brand Outreach Marketing team this fall in our New York office. We're looking for a self-motivated and proactive individual with strong interest in marketing. A successful applicant should be able to multi-task and work as part of a team and individually
As Account Management/Brand Outreach Marketing Intern, you will:
Support the Marketing Team to prepare internal and external marketing presentations, one-page overviews, learning to deliver these materials in a professional environment for possible inclusion in client creative materials
Help collect quantitative and qualitative data that will be used in concept development to create relevant, content for our clients.
Assistance with planning and execution of brand activations and marketing campaigns.
Develop your knowledge of the Marketing Industry, as well as strengthen your creative thinking, strategic thinking and communication skills.
Our marketing intern would be responsible for helping get 3:5 Creative[s] videos and stories in front of as many people as possible.
This role involves sharing videos from our website across various social media platforms, organizing and maintaining 3:5 Creative[s] archives, tracking and analyzing statistics, and working with the team to develop strategies around Facebook, YouTube, Instagram, and Twitter.
Perform market analysis and research on competition for our clients.
Support the marketing team in daily administrative tasks
Opportunity to work in other areas, such as production, design, and content creation
Qualifications and Skills Please look through and replace and or integrate the highlighted Skills section to the current one.
The ideal candidate is an organized multi-tasker who can manage posting schedules across several social media channels.
He or she is a sharp writer, thrives in a fast-paced environment, and possesses excellent communication skills.
An excellent understanding and passion for social media is a must. Familiarity with design and Adobe Creative Suite is a plus.
Knowledge of and experience using social media platforms including Facebook, Twitter, Instagram, and Linkedin
Exceptional research and writing skills and generally strong academic qualifications
Passion for culture issues, social justice, and/or art in general
Enterprising and ambitious mindset balanced with outstanding collaboration skills
Proficiency in the Microsoft Office suite, Google Drive, and Adobe Creative Suite, as well as the ability to learn new software
Must be able to use analytics software such as Facebook Insights and Google Analytics
Enthusiasm for taking on occasional assignments outside of social media development as dictated by organizational needs
Ability to volunteer a minimum of 10 hours per week (5 hours in-office, 5 hours working remotely)
Must be a junior, senior, recent graduate, or graduate student
Entrepreneurial spirit with a passion for Account management and brand outreach.
Enrollment in an accredited four-year college with direct focus in communications, marketing, entrepreneurship, business, management, or a similar major
Highly functional computing and social media skills, and in-depth knowledge of Microsoft Word, Excel, and PowerPoint, with knowledge of both Mac and PC platforms
Strong business and creative writing skills
Solid organizational, analytical, logical reasoning, oral and written presentation skills.
Personable and comfortable in the presence of celebrities and top executives
Job Type: Internship
This is an UNPAID internship!
Job Type: Internship
Salary: $0.00 /hour
Job Type: Internship
Salary: $0.00 /hour
Experience:
Digital Marketing: 2 years (Preferred)
Marketing: 2 years (Preferred)
Work Location:
Benefits:
Internship Compensation:
Schedule: