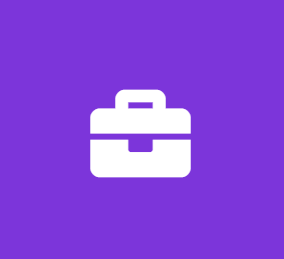 Jr .Net Developer
Business Staffing Solution
Software Engineer Internship
We are looking for a .Net developer to build software using languages and technologies of the .NET framework.
✔ Experience in computer programming using: NET 1.1 / 2.0 / 3.5, ASP.NET, AJAX, VB / C#, JavaScript, VB Script, Model View Controller (MVC), Angular, ReactJS, HTML, XML - XSLT and others.
Experience with SQL Server, Database Design, T-SQL, and Stored Procedures (Database replication is a plus).
Familiar with Object-Oriented languages and Design Patterns.
Experience with Visual SourceSafe and Microsoft's .Net Framework.
Knowledge and experience working with Microservice architecture.
Knowledge and experience working with continuous integration and delivery.
Knowledge of Web and Windows Applications architecture and Microsoft programming.
Requirements:
BS/BA in Computer Engineering, Computer Science, or related field.
2+ years of professional experience in IT industry as a Software Designer and Developer.
Excellent communication skills in Spanish and English (both written & spoken).
Job Type: Full-time
Salary: $15.00 to $25.00 /hour
Experience:
.NET: 2 years (Preferred)
Program Development: 2 years (Preferred)
Education:
Location:
Work Location:
Benefits:
Schedule:
Company's website:
Work Remotely:
Temporarily due to COVID-19