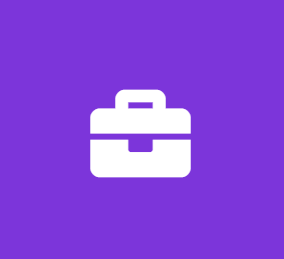 Marketing Intern
Blanchard Machinery Company
Marketing Internship
Overview:
Marketing Intern
Blanchard Machinery is currently seeking a Marketing Intern for the summer of 2020. Interns should expect to work 40 hours per week. This internship will run a minimum of 10 weeks but could run through December 2020 depending on applicants' availability.
About Blanchard Machinery
Blanchard Machinery sells, rents, and services Caterpillar and other allied brands of construction equipment across the state of South Carolina. Our customers do landscaping, agriculture, road construction, mining, power generation, wetlands restoration, and everything in between. Our top priority is to make them successful by helping them make South Carolina a great place to live and work. We are proud to be a fourth-generation family business that reinvests in its people and communities.
Responsibilities:
Essential Duties
Build a playbook for our digital customer experience including applications customers use to buy machines, parts, rental, track machine utilization, service information, and pay their bills on-line.
Create short tutorials employees and customers can use as training & reference guides.
Train co-workers and sales reps on our digital applications so they can teach customers how to use them to maximize their digital relationship with us.
Job shadow inside and outside sales reps to understand our business and customers' needs.
Assist marketing team peers on other projects such as event management, social media, lead management, and campaign planning and execution.
Interact with and maintain good business relations with employees and customers.
Contribute to a positive work environment and promote the vision, mission and values of Blanchard.
Complete all job responsibilities in a safe manner, promote and champion a safe and healthy work environment.
Qualifications:
Qualifications
At least 2 years of college experience
Ability to work up to 40 hours per week during internship.
Demonstrated competence in the use of computers and software applications.
Valid driver's license with the ability to travel for business purposes. Overnight travel not required but might be offered.
Strong critical thinking skills coupled with attention to detail.
Superior phone and email etiquette required for internal and external communications.
High level of personal integrity with ability to maintain, store, transmit and communicate highly confidential information.
Ability to professionally and effectively communicate with executives, managers, employees, and customers.
Working Conditions
The physical environment requires the employee to work both inside and outside throughout the year.
Required use of personal protective equipment required (all PPE will be provided by Blanchard)
Position requires the employee to work on-site at designated location.
Job requires standing, stooping, squatting, pushing, pulling, twisting, turning, lifting.
Seeing, reading, and writing to complete job responsibilities.
Use of computer and other forms of technology to complete job responsibilities.