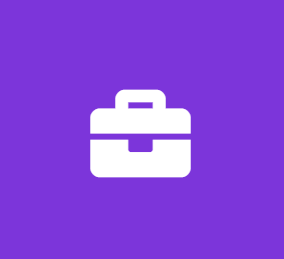 Software Development Intern
Champaign County Regional Planning Commission
Software Engineer Internship
The Champaign County Regional Planning Commission seeks candidates for the position of Software Development Intern. Champaign County RPC is a people-focused agency made up of over 100 programs designed to generate possibilities for all within our community. A great deal of planning goes into creating opportunities where people can succeed on their own, and RPC is doing that work. From analysis to policy guidance to offering services to our communities, RPC's people plan for people.
The Software Development Intern is responsible for building on a successful energy efficiency database web application. The Software Development Intern will assist with development and testing of the Ameren Illinois Community Partner Data Portal, a Python web application developed by CCRPC on behalf of Ameren Illinois. The Community Partner Data Portal is used to track, visualize, and report on community-based energy efficiency projects throughout Ameren Illinois' service territory.
Job Responsibilities:
Refactor and standardize Python code, JavaScript, and templates
Develop unit tests to prevent regressions
Improve continuous integration and deployment processes
Write developer documentation
Train users and provide technical support
Required Qualifications:
At least two years of progress toward a degree in Computer Science or a related field, or equivalent work experience
Advanced Python skills and intermediate JavaScript skills
Experience with relational databases and web frameworks like Django
Basic understanding of Geographic Information Systems (GIS) and spatial data
Knowledge of version control systems like Git
Hours: 8:00 a.m. to 4:30 p.m., (37.5 hours per week) Flexibility is necessary to meet the needs of the program.
Location: 1776 E. Washington Street, Urbana, IL 61802 or Virtual Office
Status: Temporary
Pay Grade: 1
FLSA Classification: Non-Exempt
Starting Wage: $18.00
Proposed Start Date: May 26, 2020
Benefits: On the job training and great work environment.
Applicants may apply at: www.ccrpc.org/rpcjobs
Job Type: Part-time
Salary: $18.00 /hour