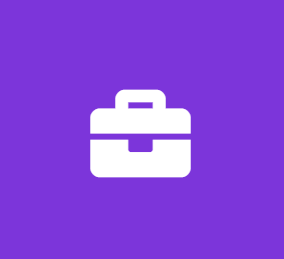 Software Engineer Intern
Spotly Technologies
Software Engineer Internship
Software Engineer Intern
Spotly Technologies LLC is looking for candidates with previous experience in front end development of a web product. You should be confident with JavaScript, CSS, HTML and have mastered some JavaScript frameworks / libraries.
We are looking for people who are passionate about technical function as well as form and appearance.
If you are more into design, the button on the page should not only work on pressing - it should also have the right color, shape and placement.
If you are more into the technology, it is the speed, performance and technology behind which you care about. Your curiosity means that you are constantly up to date in your area and are happy to share what you learn with the people you work with.
Spotly offers a dynamic and fast-paced tech start-up environment with teams of driven and flexible individuals. We thrive on challenges, personal growth and you will be able to excel within the company. We have a learning and development focused environment with an emphasis on knowledge sharing and training. We work hard to create a workplace which is diverse and inclusive, where you can have a great work-life balance and love the work you do.
Role and Responsibility
Program in either Javascript, CSS, HTML.
Database engineering utilizing MongoDB and NodeJS.
Front-end development utilizing Angular and Ionic.
The ideal candidate has worked in areas of front-end development.
Requirements
A strong understanding of the Angular, Ionic, NodeJS frameworks.
Familiar with hosting services such as Azure DevOps, AWS,
Industry
Information Technology & Services
Computer Networking
Employment Type
Software Engineering Intern
Job Functions
Software Development
DevOps
Job Type: Internship
Work Location:
Multiple locations
Fully Remote
Benefits:
Work from home
Flexible schedule
This Job Is Ideal for Someone Who Is:
Detail-oriented -- would rather focus on the details of work than the bigger picture
Achievement-oriented -- enjoys taking on challenges, even if they might fail
Autonomous/Independent -- enjoys working with little direction
This Company Describes Its Culture as:
Detail-oriented -- quality and precision-focused
Innovative -- innovative and risk-taking
Team-oriented -- cooperative and collaborative
This Job Is:
A job for which military experienced candidates are encouraged to apply
Open to applicants under 18 years old, provided it is legally allowed for the job and location
Open to applicants who do not have a high school diploma/GED
A "Fair Chance" job (you or the employer follow Fair Chance hiring practices when performing background checks)
A good fit for applicants with gaps in their resume, or who have been out of the workforce for the past 6 months or more
A good job for someone just entering the workforce or returning to the workforce with limited experience and education
A job for which all ages, including older job seekers, are encouraged to apply
Open to applicants who do not have a college diploma
A job for which people with disabilities are encouraged to apply
Schedule:
Company's website:
Company's Facebook page:
www.facebook.com/parkspotlyus