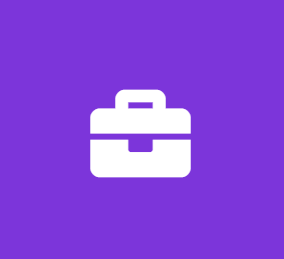 Game Programmer Intern - Remote
HealthStart Foundation
Software Engineer Internship
Game Programmer Intern
COMPANY OVERVIEW
HealthStart's mission is to provide the blueprints for building healthier communities through children's health science education. We teach kids how their body works, what it is made of and how this relates to what to eat and how to keep their bodies healthy. HealthStart lessons also teach kids that taking care of one another and our environment builds community health and wellbeing.
HealthStart seeks an intern that will use their programming skills to help change the world for the better by helping us ensure the code behind our health education mobile game is standardized and can be easily built upon for further game development. Our Game Programmer Intern will gain experience in a variety of tasks that include game code development, game testing, and user testing.
RESPONSIBILITIES
HealthStart seeks a part-time Interactive Game Programmer intern with highly developed organizational skills, ability to manage their time, and creative talents. Interns work 12-15 hours per week under the supervision of our Curriculum Coordinator.
The intern will work with a remote team to help develop MonstraliaTM: A Healthy Life For Your Little Monster™ app from written design documents and wireframes. The intern will also participate in user testing which involves identifying ease of play, level of engagement, efficacy in conveying health messages, and opportunities for improving game play. Additionally, the intern will work with the team to fix design flaws and bugs identified during user testing. If their skills and interests enable them to do so, the intern also may be involved in actual design of the art, backgrounds, and animation related to the game
QUALIFICATIONS
Candidates for the position must have experience/familiarity with programming, game development or related activities. A strong interest in gaming for good is preferred.
Required Skills:
Proficient using C# with Unity
Experience with Game Development
Basic understanding of object oriented programming
Ability to work with existing code
Ability to communicate quickly and effectively
Ability to stay organized and up to date with the various tasks and assignments.
Bonus skills:
Experience or a strong interest in health and wellness or early childhood education
Animation and/or illustration experience a plus
Experience creating illustrations in Illustrator or Photoshop.
Fluent in Spanish
Compensation
This is an unpaid internship.
Applicants may perform their internship tasks remotely and participate in weekly staff meetings (dates and time TBD), Monstralia team meetings via conference call (day and time TBD), and other tasks as assigned.
Job Type: Internship
Work Location:
Benefits:
Work from home
Flexible schedule
This Job Is:
A job for which all ages, including older job seekers, are encouraged to apply
Schedule:
Company's website:
www.healthstartfoundation.org
Company's Facebook page:
www.facebook.com/healthstart
Work Remotely: