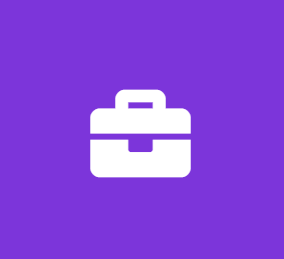 Software Development Intern @ Food Tech Startup
GreenChoice
Software Engineer Internship
GreenChoice is looking for a highly motivated, thoughtful, and hard-working individual ready to join a young startup environment with big goals. GreenChoice is building the world's leading food discovery and insights platform - empowering consumers to easily buy the best products for them, the planet, and their budget.
We are looking for a passionate, hard-working, and talented Software Development Intern who can build innovative and mission-critical system software applications and tools. You will have an enormous opportunity to make a large impact on the development of consumer-facing software products. You should come excited to move mountains.
You will have the opportunity to work directly with our engineering and data science teams. You will be mentored and supervised through weekly team meetings, 1on1 video calls, and frequent communication via Slack.
We will give preference to candidates who have strong communication skills and can demonstrate an attention to detail and relentless perseverance.
By interning with GreenChoice, you have the chance to engage in meaningful work that will empower consumers to live healthier, more sustainable lives.
Preferred Experience:
Significant experience with NodeJS
Significant experience with at least one front end framework: Angular, Ember, React, or similar. Preferably React Native, React.
Comfort working independently, or with an awesome team (please include project links and your Github in your application)
Preferred Interests: Consumer tech, mobile apps, eCommerce, food tech, health tech, sustainability, social impact
Internship Details:
Position: Software Development Intern
Dates: 5/20/20 - 8/21/20 (end-date adjusted on a case-by-case basis)
Hours: >20 hours per week
Weekly Schedule: Days and hours are negotiable
Compensation: Unpaid / we have had interns earn school credit in the past
How to Apply: To be considered for the position, please fill out the attached questions and complete the Indeed Assessment.
Job Type: Part-time
Salary: $0.00 /hour
Language:
Fluent English (Preferred)
Work authorization: