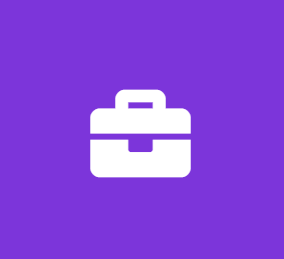 Social Media Intern- Summer 2020
Westchester Digital Marketing Agency
Marketing Internship
We are a Digital Marketing Agency based in Westchester County in NY. We are looking for the right intern to join us for the Summer 2020 for the position of Social Media Marketing Intern to gain experience with our agency.
This is an unpaid internship that is available for those who want to learn all about social media marketing. You will learn all of the ins and outs of social media marketing and analytics by working as part of our team and gaining the experience and knowledge you will need by working on actual accounts. You will be learning and working closely with our Social Media Team as well as the president of the company
The Ideal Candidate:
Is a Marketing/Communications Major
Wants to learn all about social media marketing
Will be enrolled in school for the fall 2020 semester
Is intelligent and has excellent communication skills
Can work in a team environment
Needs credits for this internship
Can commit to 18-24 hours/week
To Be considered please send us a cover letter and your resume.
Thanks so much
Job Type: Internship
Salary: $11.00 to $14.00 /hour
Experience:
Social Media Marketing: 2 years (Preferred)
Marketing: 2 years (Preferred)
Photoshop: 1 year (Preferred)
Video Editing: 1 year (Preferred)
Benefits:
Schedule:
Monday to Friday
Day shift
Work Remotely:
Temporarily due to COVID-19