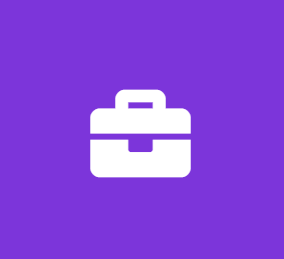 Marketing Intern - Summer 2020
Premier Automation
Marketing Internship
About Premier Automation:
Premier Automation is an industry-leading engineered solutions company focused on providing best-in-class automation, drive, robotics, electrical control solutions, panel building and services for the industrial market. We power industrial automation through innovative answers and passionate engineering. We exist to support our growing customers with solutions and services that surpass the industry's expectations. The Marketing Intern will gain hands-on experience working with a fast-paced and collaborative Marketing team. The Intern will be responsible for editing and creating content, creating email campaigns, assisting with digital marketing, and monitoring all social media accounts.
Why intern with Premier Automation?
Our interns are treated like full-time employees. As a Marketing Intern at Premier Automation, you'll get to contribute to the company in everything you do. Along with gaining great hands-on experience, you get awesome benefits like a company laptop, free parking, company lunches, and more!
Job Duties & Responsibilities:
You will be helping the Marketing team with:
Content writing for web pages, newsletters, blog posts, and email campaigns
Managing multiple social media accounts
Collaborating with the design of digital and print marketing
Assisting with the implementation of print and digital marketing
Ordering marketing materials (business cards, signs, banners, flyers and brochures, promo items, etc.)
Providing support to plan and promote company events
Internal communication
*This is a paid internship*
Qualifications:
University/College Student (third or fourth-year student or recent graduate)
Students with a major in Marketing, Communications, Advertising, or Business are preferred.
Excellent verbal and written communication skills.
Ability to work independently, and on a team.
Must be technically savvy.
Must have the ability to multi-task.
Bonus Qualifications:
Experience with SEO Optimization/Google Adwords
Experience in Wordpress
Experience with HubSpot or similar software
Experience with e-commerce
Experience in Adobe InDesign, Illustrator, and Photoshop
Our Culture:
How do we make some of the most advanced and reliable Industrial Automation solutions? It begins with our people and management philosophy.
Our open culture fosters an environment where everyone's ideas and opinions are valued to reach for innovative answers. We're always looking for ways to improve our operations, challenge ourselves to innovate and improve everything we do each and every day. At Premier Automation, everyone shares in the same sense of dedication and teamwork needed to make each project a success. Our goal is to serve our customers while at the same time improving ourselves.
Offer of employment is conditioned upon the successful completion of a background check and drug screen, subject to applicable laws and regulations.
Hu7IpuMyqV